Calendar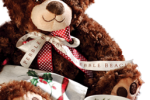 Teddy Bear Tea at Pebble
Teddy Bear Tea at Pebble
Date: December 19th-21st, 2014
Time: 2:30 – 4:30 PM
Location: 1700 17 Mile Drive
Admission: $55 for children, $75 for adults
Celebrate the holidays with a fun afternoon of festive activities and refreshments at the lodge in Pebble beach. Every child that participates in this event will receive a teddy bear that will keep him or her company and warm throughout this winter season.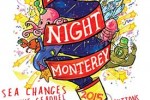 First Night Monterey
First Night Monterey
Date: December 31st, 2014
Time: 3:00 PM – 12:00 AM
Location: Historic Downtown Monterey
Come out the annual New Years celebration at the historical downtown Monterey. Embrace your last few hours in 2014 with fun activities for the whole family. The day starts out with the opening ceremony at Colton Lawn on Pacific Street. Next is hours of wonderful dance and musical talent from bluegrass, reggae, rock, jazz, and folk of genres. The Final event is the moment we have all been waiting for; the new years eve countdown! This a cultural day in Monterey filled with fun and warm smiles that you and your family should be apart of.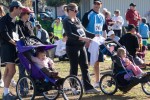 Rio Grill's Resolution Run
Rio Grill's Resolution Run
Date:  January 1st, 2015
Location: 101 Crossroads Blvd, Carmel CA, 93923
Registration: Varies from date- age
Time: 9 A.M
Start off your  new year with Rio Grill's annual Resolution Run! The race starts out at the wonderful Rio Grill Restaurant located at 101 Crossroads Blvd  in the beautiful Carmel. One run is 6.5 Miles and it also consists of a less strenuous run that is 3 miles long. Make your first day of 2015 a healthy one and meet your resolution goal for the new year! It is a fun activity for everyone in the family! Register here.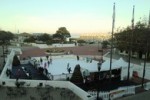 Ice Skating By The Bay
Ice Skating By The Bay
Dates: November 22nd 2014- January 4th 2015
location: Custom House Plaza
Admission: Adults-$12, Children 12 and under-$10, Skate Rental $3
It is that time of year again where we can pretend like we are gold medalist Michelle Quan on the ice skating rink! It is a fun activity for all ages and is located By the Plaza Hotel right by that bay. Admission varies! Come out and do not miss this winter wonderland.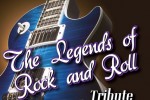 PacRep Presents The Legends of Rock'n'Roll Tribute Concert
PacRep Presents The Legends of Rock'n'Roll Tribute Concert
Date: December 27, 2014 to January 04, 2015
Time: 7:30pm and 2:00pm
Location: Monte Verde street, between 8th and 9th Avenues, Monterey
Admission: $7.50- $39.00
The year 1977 started off really well for the rock and roll legend, Elvis Presley in his new years eve show. The year 2015 can start off really well for you too! PacRep presents the annual legends of Rock'n'Roll tribute concert, with tribute performances by "Elvis", "Bob Dylan", "Little Richard", "Janis Joplin", "Dusty Springfield", "Sam Cooke", and many more. This is one tribute concert you do not want to miss. The crowd will be lively and dancing; and we want you there. So grab your dancing shoes and your best boogie down shirt and hangout with your favorite rock'n'roll legends.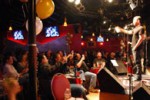 Friday Live Comedy At Planet Gemini
Friday Live Comedy At Planet Gemini
Dates: Every Friday
Time: 8:00 PM – 1:30 AM
Location: 2110 Fremont St, Monterey
Admission: $10.00
Grab your laughing pants and dancing shoes and join Planet Gemini located on 2110 Fremont Street, every Friday night for live comedy performances and after party! Refreshments will be available. Bring a few friends and your sense of humor this Friday night.