Calendar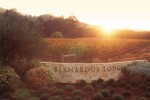 3rd Annual Grape Crush & Oyster Shuck
CARMEL VALLEY, CA– Join Bernardus Winery in making prime time for the annual grape harvest in the heart of Carmel Valley wine country. It is the busiest time of the year for the winery, and harvesting grapes is the first step towards the finished bottle. Morro Bay Oyster company will kick off the afternoon with a helpful shuck-your-own oyster bar and bloody mary bar.
The afternoon will bring grape stomping, barrel wine tasting, live music and family style vineyard lunch. Wine maker Dean DeKorth and Vineyard manager Matt Shea host this afternoon in Ingrid's Vineyard.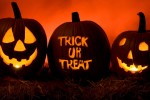 Pacific Grove's 3rd Annual Trick or Treating Event
PACIFIC GROVE, CA– Join PG as they celebrate the spirit of Halloween! Enjoy free candy & goodies for people of all ages! It is October 25, 2014 from 10am-4pm on Lighthouse Avenue.
Carmel-by-the-Sea's 98th Birthday Party & Parade
CARMEL-by-the-SEA, CA– The city of Carmel-by-the-Sea was incorporated on Halloween in 1916, so it celebrates its birthday and the country's favorite costume-and-candy holiday with a Halloween Parade through downtown in which all are welcome to participate or spectate.
After the parade is a $5.00 hot-dog lunch lunhc with all the fixon's-plus chili, chips, drink, ice cream, and birthday cake!
Tickets are available at city hall or the day of the event on a first-come-first-serve basis.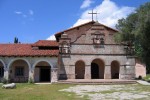 Day of the Dead
CARMEL, CA– Mission San Anotonio de Padua in Carmel will be presenting the second event in the Mission's "Our Treasure…Shared" series of free lectures and concerts. A Roman Catholic Mass will be celebrated at 1:00pm in the 201 year old Mission San Antonio Great Church. This event will feature music performed by the New World Baroque Orchestra and Choir, under the direction of John Warren.
Following mass there will be a procession to the Mission cemetery where a Salinan tribal ceremony will be performed. At 3:30pm there will be a presentation of A Praise song for a Native American Hero- NU NA DA UL TSUN YI, a storytelling with music and verse, presented by the Arete fund.
Poetry and drum will be performed by Dianne de Laet, with Narration by Ryland Kelly, Tom Pew, and Fr. Martin Mager.
There is no cost for the event. A light reception will follow.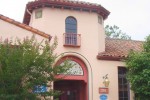 Halloween Mask Making and Haunted Theater
SANTA CRUZ, CA — Spend an afternoon creating decorative masks with your family. Plus take a tour of the haunted theater full of gooey surprises and photo fun. FREE.
October 25 between 12:00pm-5:00pm at Louden Nelson Center  in Santa Cruz, CA.
(831) 420-6177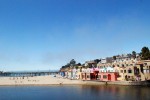 Children's Halloween Parade
CAPITOLA, CA– Join ghosts, goblins, and fairy princesses at the annual Halloween Parade. Enjoy refreshments. FREE.
October 26 starting at 2:00pm at Capitola Village, Capitola, CA.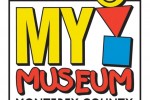 MY Museum's School for Witches & Warlocks
MONTEREY, CA — The Monterey County Youth Museum is helping the community get into the spooky spirit of Halloween! Looking to turn a prince into a frog? Or create the perfect concotion in your Halloween cauldron? MYM has all the information  you need at its School for Wtiches & Warlocks! Students will play in our magic potion laboratory and learn to build and fly their broomsticks all in a not-so-scary evening!
Registration required, call (831) 649-6444 to register today!
Great for ages 4-6
Members $20
Guests: $30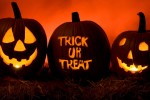 Downtown Trick-or-Treat
SANTA CRUZ, CA – - Bring the whole family to Downtown Santa Cruz for the annual Downtown Trick-or-Treat. Pacific Avenue will be closed to cars and merchants will be giving out treats! FREE
October 31 from 2:30pm-5:00pm in Downtown Santa Cruz.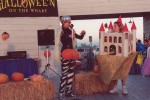 Trick-or-Treating on the Wharf
SANTA CRUZ, CA– Little witches, goblins, ghosts, and their parents can enjoy safe and sane trick-or-treating on the Wharf. FREE.
October 31 from 4:00pm-6:00pm at the Municipal Wharf in Santa Cruz, CA.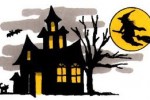 Castle of the Dead Haunted House & Pumpkin Patch
SALINAS, CA– The Salinas Sports Complex is hosting its Castle of the Dead Haunted House & Pumpkin Patch at the Storm House. The Storm House becomes a haunted castle with Zombie Apocolypse, Vampire Hive, Merciless Maze, and unexpected thrills. Tickets are $12. Proceeds benefit Sun Street Centers and Salinas Girls Fastpitch, Inc.
This event is not  recommended for children under 8 years of age, the SSC suggests an activity for younger children, such as the pumpkin patch.
These events will run from Oct. 25-31, and the hours are as follows:
10/25: 4:00pm – 9:00pm
10/26: 7:00pm – 10:00pm
10/29: 7:00pm – 10:00pm
10/30: 7:00pm – 10:00pm
10/31: 7:00pm – 10:00pm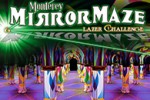 Haunted Mirror Maze
Cannery Row, MONTEREY, CA — Come to the annual Haunted Mirror Maze from Oct. 30 – Nov. 1 from 8:00pm-10:00pm!
The Mirror Maze will also be collecting any canned goods that will be donated to the Second Harvest Food Bank of Monterey County. Get $5 off with 3 donated canned goods!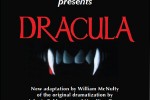 Dracula at MPC Theatre
MONTEREY, CA– William McNulty's daring new adaption of the classic tale of the undead DRACULA, based on the original script by Balderston and Deane and Bram Stoker's timeless novel, this production offers a darker and sexier view of Dracula's reign of terror. Come experience a horror classic that will surprise and astonish!
This production will be available from Oct. 30 – Nov. 9: Thursday –  Saturday at 7:30pm and Sunday at 2:00pm.
24 hr Advance Purchase: $20
Online Purchase: $18