The 56th Castroville Artichoke Festival!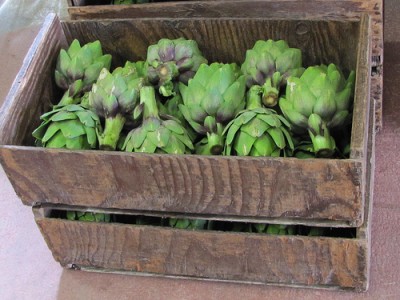 KCBA News
February 29, 2016 12:48 pm
June 4-5, 2016
Saturday, June 4: 10:00 am – 6:00 pm
Sunday, June 5: 10:00 am – 5:00 pm
Fairground Road, Monterey, CA
All things Artichoke! The event has an artichoke parade, tours of artichoke farms, artichoke-themed art and souvenirs, artichokes and vegetables for sale at the farmers' market, a race through the artichoke fields, a classic car show, wine tasting, and of course artichokes prepared in every way imaginable!
Venue: Monterey County Fairgrounds
Location:
Monterey, CA
Admission:
 Adults – $12; Children, Seniors, and Military – $7,
Contact:
Event Website
 June 4-5, 2016
 Fairground Road, Monterey, CA