High Five Community Service Awards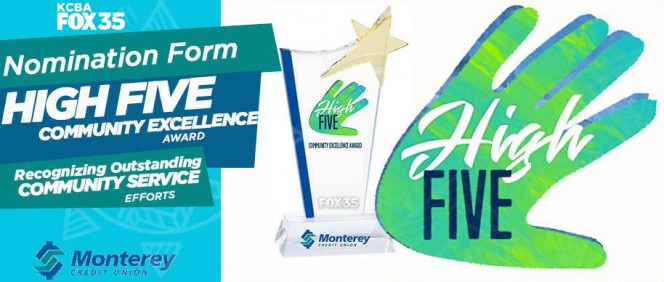 Thousands upon thousands of people volunteer their time and talents helping to make the Central Coast a better place to live.  KCBA FOX 35 and MONTEREY CREDIT UNION  are recognizing those people who are shining examples of community service excellence with the HIGH FIVE awards.
If you know someone making a positive difference in the community, nominate them today! Click here to fill out our form and submit your nomination!
Each quarter, one person will be recognized for their outstanding work in the community with the HIGH FIVE award.