High Five Community Service Awards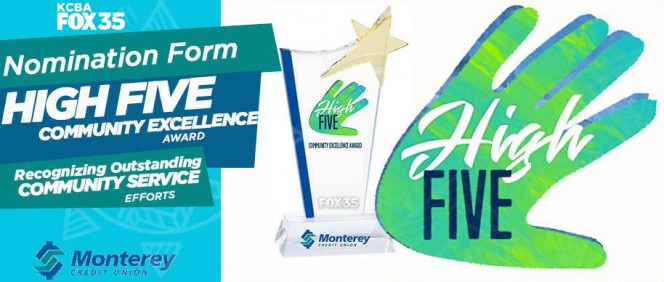 Every quarter, KCBA FOX 35 and Monterey Credit Union acknowledge a member of the community for their outstanding service and dedication to the Monterey, Salinas, and Santa Cruz area. The High Five Community Excellence Award is a proud recognition of the work that outstanding individuals contribute to a better and more inclusive Central Coast.
If you know someone making a positive difference in the community, nominate them today! Click here to fill out a form and submit your nomination!