Community Calendar Monterey
November 16th 2019 – January 5th, 2020
Boardwalk Holiday Ice
Santa Cruz Beach Boardwalk
Celebrate this holiday season with a new family tradition — ice skating at the Boardwalk!
Festivities Include:
Ice Skating by the Beach—on Real Ice!
Select Boardwalk Rides and Games
Indoor Arcades, Mini Golf, and Laser Tag
Delicious Boardwalk Treats
Classic Holiday Movies
Festive Crafts
Holiday Lights and Decorations
For more information, please visit https://beachboardwalk.com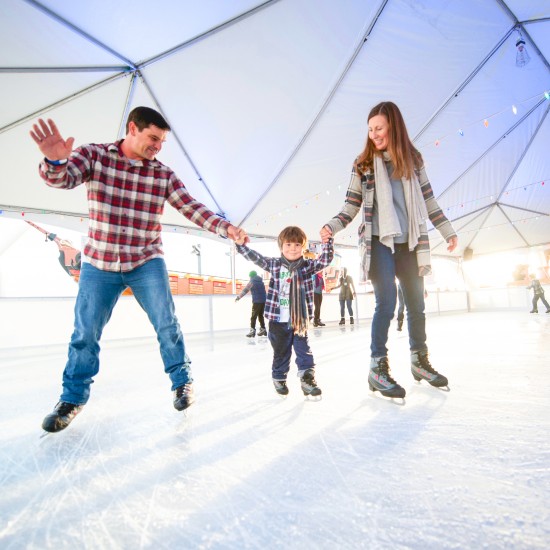 November 28th, 2019
27th Annual Castroville Thanksgiving Feast
Time: 11:00AM — 2:00PM
Location: Castroville Community Center, 11261 Crane St. Castroville
No plans for Thanksgiving Day? Attend the Thanksgiving Feast that has been a Castroville tradition for 27 years! Receive free children's books and tote bags with food while supplies last. Also enjoy a free mobile clinic offering flu shots, blood pressure checks and more!
FREE Community Event!
Adult & Teenage Volunteers Needed
Hosted by North Monterey County LULAC Council
For more information, please e-mail  Castrovillethanksgivingfeast@gmail.com
To register to volunteer, please visit http://bit.ly/2019CastrovilleThanksgivingFeast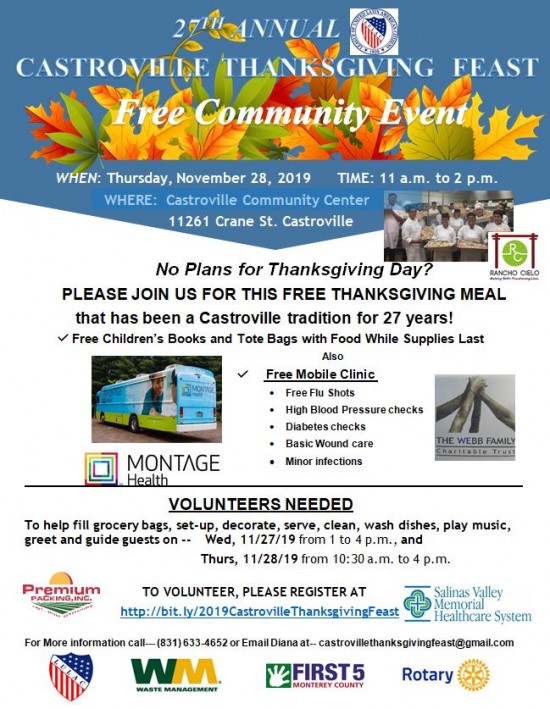 December 6th, 2019
ELS Preschool Holiday Volunteer Event
Time: 10:00 AM to 12:00 PM
Location: Seaside Child Development Center, 1450 Elm Ave Seaside, CA 93955
You're invited to our December holiday volunteer event! It's a festive morning of literacy and alphabet fun, where you will read with students and partake in an alphabet cookie decorating activity. We will be donating the books after for each student to take home and continue the reading fun!
Click here to or RSVP: https://events.r20.constantcontact.com/register/eventReg?oeidk=a07egomhogo61968901&oseq=&c=620d5f34-aa67-11e9-9ced-d4ae528440e0&ch=620f1626-aa67-11e9-9ced-d4ae528440e0
December 6th – 22nd, 2019
Christmas on the Wharf
Time: 11:00 AM to 6:00 PM
Location: Custom House Plaza, 4 Custom House Plaza, Monterey CA 93940
"Christmas on the Wharf" will feature holiday musical entertainment including choirs and community caroling, a dazzling array of beautiful holiday lights and decorations, a 19-foot Christmas tree, silhouetted lit trees, tin soldiers, free sweet treats, free Santa "meet and greet" visits, photo ops with Santa, lovely holiday princesses and much more! New this year will be several not-to-be-missed giant holiday-lighted marine animals on display. Families are encouraged to come meet Santa and create wonderful memories with Santa visits at his "house" and have a photo op for kids and family. Christmas holiday princesses will also be on hand to greet the children and for photo ops on Fridays from 5-9 pm., on Saturdays from 11am – 9pm and on Sundays from 1pm - 6pm. There will also be a toy drop at Santa's house for Salvation Army.
For more information, please visit https://www.montereywharf.com/event/christmas-on-the-wharf-3-weekends/447.html
December 7th & 8th, 2019
A Madrigal Affair
St. Dunstan's Episcopal Church
Time: Saturday, Dec. 7, 10-1 and Sunday, Dec. 8, 9-12
Location: St. Dunstan's Episcopal Church, 28005 Robinson Canyon Rd. Carmel Valley
"A Madrigal Affair" at St. Dunstan's Episcopal Church, Carmel Valley. Browse a curated, discounted selection of women's and men's apparel from Madrigal in Carmel, bid on Silent Auction treasures, and take home a luscious bakery sweet, jam, or handmade gift. Proceeds will fund grants to community nonprofits and parish ministries.
For more information, please call  831-624-6646 or visit stdcv.org.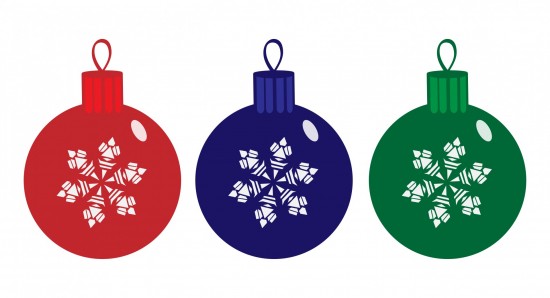 December 13th & 14th, 2019
36th Annual Christmas in the Adobes
Time:5-9:00 p.m. each night
Location: Downtown Monterey
Monterey State Historic Park Association (MSHPA) and California State Parks present the 36th Annual Christmas in the Adobes. Return to the days of Alta California during Monterey's premiere holiday event, Christmas in the Adobes. This early evening walking tour of Monterey's historic adobes adorned in in holiday décor surprises and delights visitors with welcoming, candle-lit luminarias leading the way to each building's entrance. Enjoy festive music, a variety of entertainment, and tasty refreshments as you explore 23 magical, historic adobes on the tour. Hear the stories of Monterey's earliest buildings and savor the warm spirit of community of this annual event that has become a family favorite during the holidays.
This charitable annual fundraiser for Monterey State Historic Park raises funds for the State Park's educational history programs for elementary students, as well as for the restoration of the historic First Theatre. The State Parks buildings are joined by 13 community partner buildings – some of which are only open to the public during this event.
For more information, please visit https://www.mshpa.org/copy-of-2019-cita-page1.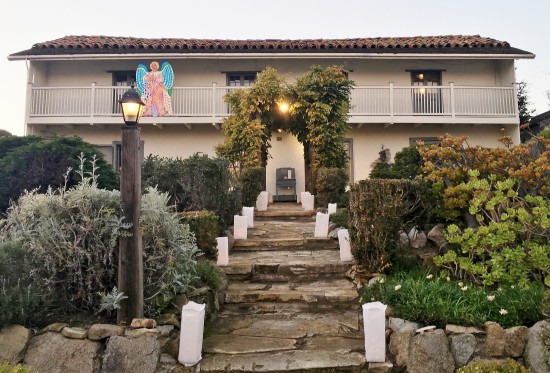 December 13th – 15th, 2019
Make Merry at the Cherry Pop Up Art Sale
The Carl Cherry Center for the Arts
Time: 4-7 pm
Location: Fourth Avenue and Guadalupe Street, Carmel
The Carl Cherry Center for the Arts invites you to their annual 'pop-up' art fundraiser and holiday celebration, Make Merry at the Cherry, on Friday, December 13th, from 4-7 pm at the center on Fourth Avenue and Guadalupe Street, Carmel. Catch the holiday spirit as you mix and mingle with friends old and new. The event will feature music and entertainment, reasonably-priced art for sale by noted local artists, and a raffle that includes a collection of fine wines. Artwork will also be available for purchase on Saturday, December 14th from 12-4 pm, and Sunday, December 15th from 12 – 4 pm in the gallery.
Proceeds will support The Cherry's ongoing contribution to the arts community of Monterey County. The event is free and open to the public. Refreshments will be served.
For more information about this event, please call (831) 624-7491 - www.carlcherrycenter.org.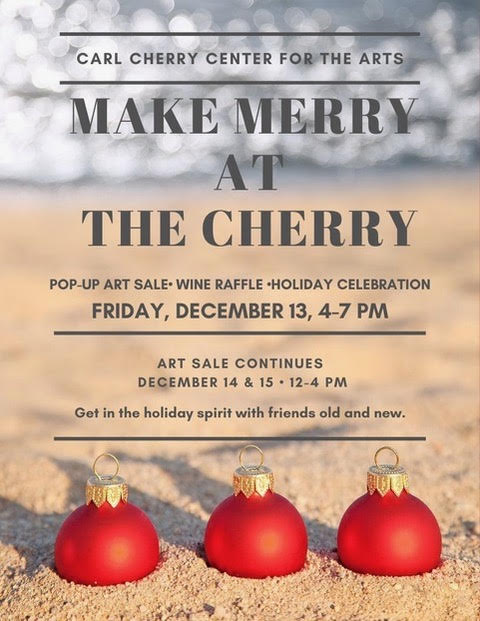 Email your community events at least two weeks in adv

a

nce

to: KCBACalendar@entravision.com