August 23rd - 25th, 2019
Sand City West End Celebration
Times: Recurring Daily
Location: Throughout the streets of Sand City, Sand City, CA 93955
Over a dozen of Sand City's resident artists will welcome guests into their live/work studios. This is a unique opportunity to see how these talented individuals live, where they get their inspiration, and get up close and personal with their work. Live demonstrations and interactive arts as well as pop-up exhibits can be found around every corner. Visiting artists and artisans will also show and sell their work throughout the streets of the West End Celebration. This FREE, two day family friendly event turns the streets of Sand City into the area's largest conversion of artists and the best party of the year! Delicious, gourmet foods, and local, craft beer will be available, as well as wine tasting from local wineries. For more information visit 
seemonterey.com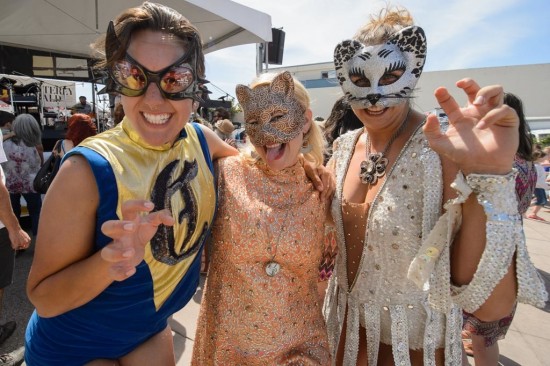 Registration open until August 24
Tri-County Rebels
Location: Salinas Sports Complex, 1034 N Main St, Salinas, CA 93906
Attention Hollister and Gilroy families!  The Tri-County Rebels are now taking registration for youth football and cheer, ages 4 through 14. Your kids can be a part of the Monterey bay youth football league, and learn teamwork, exercise outside, and  have a lot of fun in the process. Hurry, registration for the fall season ends soon. To register, call 831-801-7430.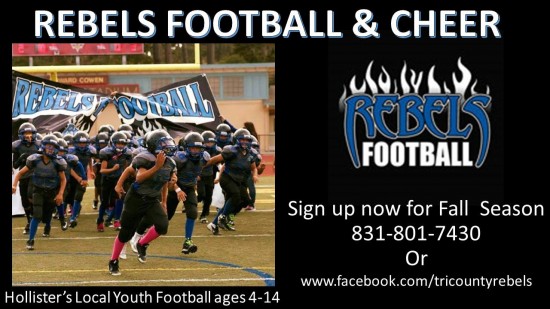 August 25th, 2019
Jewish Food Festival
Time: 10:30am - 4:00pm
Location: 5716 Carmel Valley Rd, Carmel Valley, CA 93923
Savor "Jewish Soul Foods", including corned beef, and pastrami sandwiches, brisket, blintzes, kugel, potato latkes, matzo ball soup, chopped chicken liver, desserts, and much more. Entertainment is continuous. Sing with internationally known folk singers, Alisa Fineman and Kimball Hurd; dance to music; listen to traditional story telling; observe a Jewish wedding performance and much more. Artisans will be presenting handmade crafts and collectibles. Parking Note: please park at Carmel Middle School and take the frequent free shuttles to the festival. Admission and parking are FREE. NO Pets! For more information visit 
whatsupmonterey.com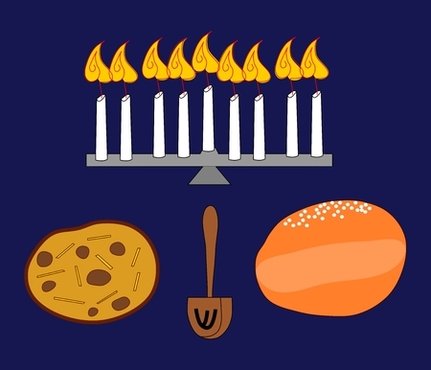 August 27, 2019
Shoreline Church GriefShare Program
Times: 6:30pm – 8:30pm Location: 2500 Garden Road, Monterey, CA 93940 Losing a loved one can be one of life's most painful circumstances. You don't have to go through it alone. Shoreline offers the GriefShare program, a grief recovery support group. This 13-week program will meet Tuesday evenings 6:30-8:30p to watch videos, participate in group discussion, and do a workbook-based personal study and reflection. You may join at any time during the session. Cost is $20 for materials. For more information, email 
griefshare@shoreline.church
or to register, visit 
www.shoreline.church
.
August 31st – Sept 2nd, 2019
Monterey Greek Festival
Time: 11:00am - 6:00pm
Location:  Custom House Plaza, 20 Custom House Plaza, Monterey CA 93940
Come and join us during the Labor Day weekend at the traditional Monterey Greek festival while you munch on delicious authentic food and watch traditional dance. A traditional taverna will also open in the evening, serving Greek and American beer, wine and ouzo! Admission is free. For more information visit 
whatsupmonterey.com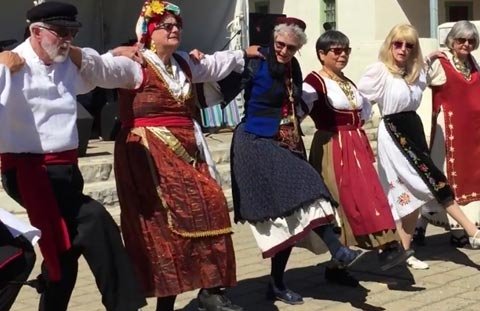 September 6th- 8th, 2019
Festa Italia Fisherman's Festival
Times: 10:00am – 6:00pm
Location:  Custom House Plaza, 20 Custom House Plaza, Monterey CA 93940
Come and celebrate with us with wonderful Italian food and drink and amazing entertainment. Mark your calendars now to attend this year's gathering for three days of Italian cuisine, music, dancing, fun and friendship. For more information visit 
whatsupmonterey.com
September 14th-15th, 2019
37th Annual Capitola Art & Wine Festival
Times: 10:00am – 6:00pm
Location: Capitola Village, Esplanade Park, Capitola CA 95010
  A fun weekend for the whole family! The Capitola Art & Wine Festival combines Art, Wine, Music and Food, all in charming Capitola Village overlooking the Monterey Bay. Summer's last hurrah, and truly a weekend in paradise! Stroll the Festival and admire the talent of over 160 fine artists while sipping exceptional wines from 22 Santa Cruz Mountain wineries. Visit the Local Artisans Marketplace filled with locally handmade crafts and artisanal foods. The Festival Food Court offers a wide range of tantalizing options from oysters to Hawaiian Poke. The Kids Art & Music Area provides ongoing craft projects for the younger set, as well as musical play featuring MusicalMe. Enjoy fantastic entertainment all weekend, including local dance and performing arts groups, street performers, and live music. There's something for everyone! For more information visit
capitolaartandwine.com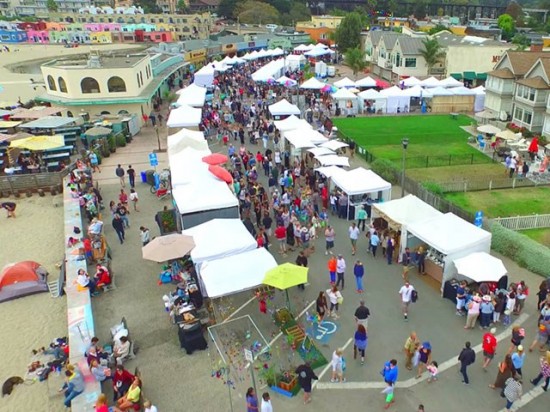 September 15, 2019
Free Oliver Observing Station Summer Tour
Times: 2:30pm – 4:00pm
Location:
Greenfield, CA 93927
See 36-inch professional research telescope and learn some of the unique history of MIRA. Discover how our mountaintop scientific research run on solar and wind power and collected rainwater. Excellent views of the Ventana Wilderness, Salinas Valley, Monterey Peninsula, and the Sierra Nevada on a clear day. For more information visit
mira.org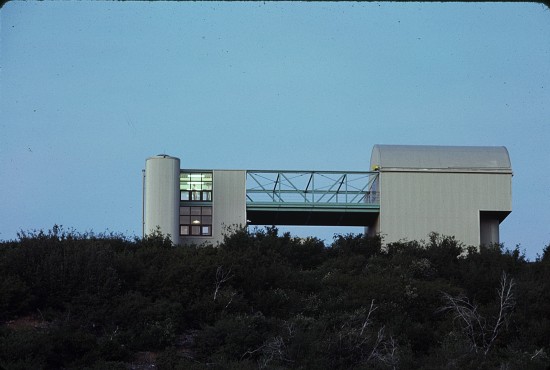 September 15, 2019
San Juan Bautista CHICKEN FESTIVAL
Time: 10 AM to 5 PM Location: Downtown - Third Street, from Franklin St. to Muckelemi St. Sponsored by: The San Juan Bautista Community Business Association, in association with the Merchants Association of San Juan Bautista and the City of San Juan Bautista The Chicken Festival is a fun filled, FREE, family friendly event featuring: - A Chicken Cook-off - A Chicken Queen and King Coronation - Live music and street dance to Sweet Daddy and The Bad Cats band - Gilroy Ukulele Jammers - Crowing Contest - Chicken Legs Competition - Children's activities, including the chicken dance! - Live chicken displays by the local 4-H Club and - by Parker Padilla, a local, renowned chicken breeder with his prize roosters! An added feature will include SJB Merchant and Local resident flea market booths Good deals for shoppers! Raffles, and much more! To sign up as a vendor competitor for the Chicken Cook off, enter as a Chicken Queen or King contestant, apply for a Flea Market booth, or for more information, call Margot's Ice cream parlor at 831 623.9262. For more information, please contact Krisuon Rosalejos at 408.661.1310 or visit
https://www.facebook.com/events/3rd-st-san-juan-bautista-ca-95045-united-states/san-juan-bautista-chicken-festival-2019/375540666494119/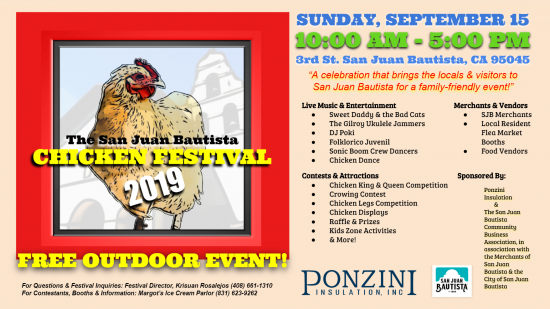 September 21st, 2019
Movement & Stillness at the Beach
Times: 11:30am –12:30pm
Location: Monterey Municipal Beach (Beach access across from Camino Aguajito), Monterey CA
Join us for a shared experiencing of the beach and the warmth of community. In movement, we embody the qualities of earth, wind, and water. In stillness, we take in sounds, smells, sights, the feel of the wind and the sand… and the internal landscape of thoughts and emotions.
FREE, No need to register. Just show up and look for the Monterey Bay Meditation Studio flag!
Please dress warmly with layers and bring a beach chair if you'd like.
For more information visit
seemonterey.com
September 28th, 2019
Boardwalk Bites & Brews
Times: 10:30am – 8:00pm
Location: Santa Cruz Beach Boardwalk, 400 Beach St, Santa Cruz, CA 95060
Our newest food festival celebrates everyone's favorite Boardwalk foods paired with the Bay Area's best craft beers! Local brewers have been challenged to select (or brew up) a beer that best complements a Boardwalk menu item. With foods ranging from lobster tacos and garlic fries to deep-fried Twinkies and Philly cheesesteak sliders, the intriguing combinations offer a little something for everyone. For more information visit 
https://bit.ly/2M3dSdz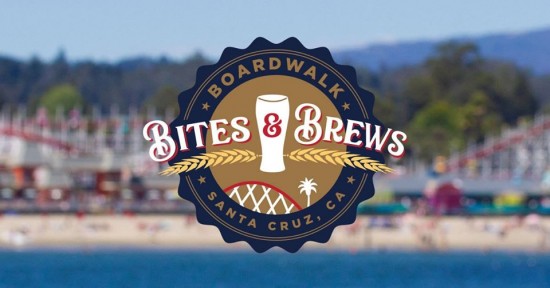 October 5th, 2019
Harvest, Hops and Hounds
Times: 3:30pm –7:30pm Location: 8022 Soquel Drive, Aptos Village Harvest, Hops & Hounds is an outdoor farm to table dining event with your dog. The sumptuous, catered farm fresh dinner includes a variety of dishes by Perez Catering and local wines and beers. Entertainment includes music and dancing following dinner. Demonstrations of Agility, Disc Dogs and Treibball are scheduled before dinner. Off leash play is offered for dog friendly dogs. The funds will go to support Unchained and the Santa Cruz County Animal Shelter education programs. Unchained pairs at risk youth with shelter dogs for motivational training, making the shelter dogs more adoptable and exposing at-risk youth to reward-based dog training. For more information and to purchase tickets visit C-DOG's website 
coastaldogs.com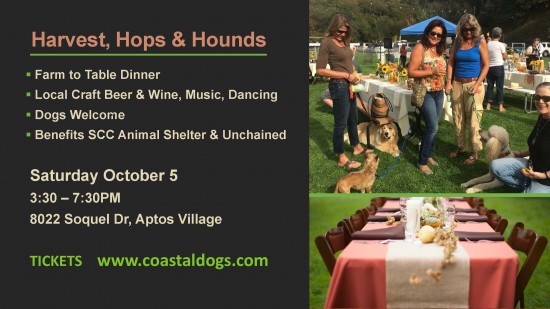 October 12th, 2019
Hope Horses & Kids 5th Annual BBQ & Auction
Time: 1:00 PM – 5:00 PM Location: Rancho El Portero, 27050 Rancho San Carlos Road, Carmel Valley Hope, Horses & Kids provides safe and affordable Equine Assisted Learning (EAL) opportunities to individuals of all ages who live with physical, cognitive and emotional challenges. These activities promote developmental and educational skills while building confidence, through the quiet strength of the horse. In addition to the selection of highly sought after silent and live auction items, the afternoon will include a delectable offering of world-class barbecue fare, live music, wine tastings and the opportunity to learn about Hope Horses, & Kids, and experience the Equine Assisted Learning Process first hand during our equine demonstrations! For more information, please contact Valerie Fermor at (408) 838 0652 or visit
https://www.hopehorseskids.org/shop
.
Email your community events at least two weeks in advance to: KCBACalendar@entravision.com