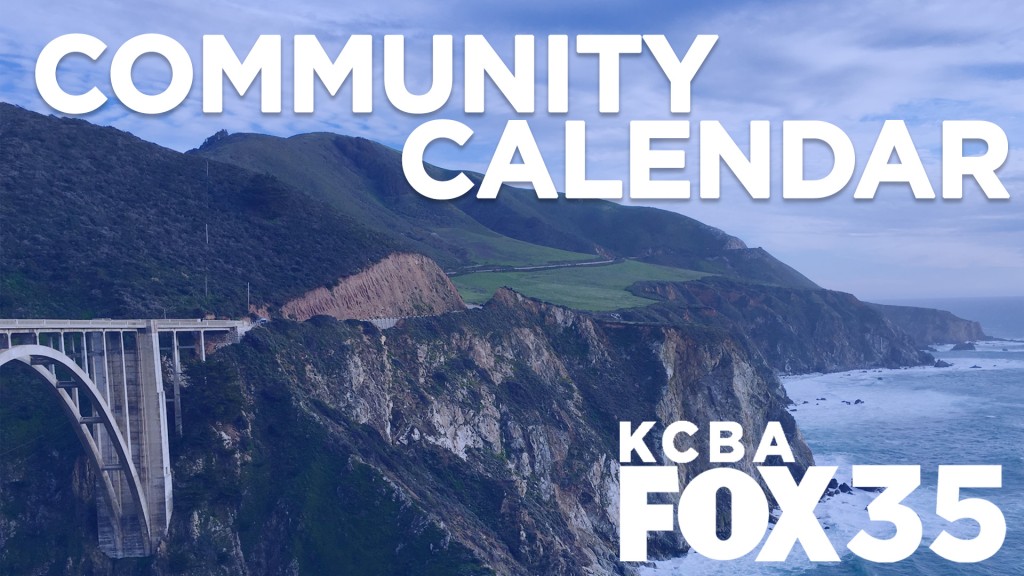 May 27-28, 2017
38th Annual Morgan Hill Mushroom Mardi Gras
FREE ADMISSION & FREE PARKING
Downtown Morgan Hill
Saturday, May 27th  10am – 7pm
Sunday, May 28th  10am – 6pm
.
FESTIVAL FEATURESGOURMET FOOD ~
The festival star – The Mushroom – can be tasted in soup, stuffed, sandwiched, deep-fried, marinated, over rice and much more. Other highlights include Mansmiths BBQ, Elks Lodge Pyro Chef Shrimp Scampi, Burgers, Bacon wrapped hot dogs, Kabobs, Calamari, Wraps, Sausages and much more!
ARTS & CRAFTS ~
There is a special "Artists Area" located in the Community Center parking lot to showcase handcrafted artists and crafters who offer a variety of unique, high-quality handmade creations. Over 100 artists participate in this area.
ENTERTAINMENT
~
Kick up your heels or sit back and relax with two stages of live entertainment ranging from Dance party favorites to classic rock, country and blues. Strolling musicians and street performers will also dazzle you with their acts from minstrel fiddlers to stilt walkers, balloonists and jugglers.
COOKING DEMOS ~
Enjoy live cooking demonstrations from local and celebrity chefs. Local high school chefs will compete in the Mushroom Mayhem Kids Cooking Contest for prizes. Enjoy learning new chef secrets, recipes and tastings of the chefs culinary makings.
MUSHROOM EXPO ~
The Western Association of Mushroom Growers are on hand to educate the public on the health benefits of mushrooms and how mushrooms are grown. Giveaways, handouts and kids activities are all part of the expo experience.
MUNCHKIN LAND ~
Munchkin Land has planned entertainment for kids of all ages. Youngsters will have rides, games, a petting zoo and pony rides. Older kids are more likely to gravitate to the rock climbing wall, Zipline or Eurobungy trampolines.
WINE TASTING ~
In addition to the numerous Wine Gardens and Beer Tents throughout the festival, enjoy our Wine Tasting Event featuring premium wines from local wineries.
MARKETPLACE ~
Browse through the many business booths for special giveaways and show specials or shop at the retail vendor booths for a variety of items you can only find at festivals. Over 300 vendors to choose from. For more informatation visit
mhmmg.org
or Contact Sunday Minnich, Executive Director 409 Tennant Station #150 Morgan Hill, CA 95037 Phone: (408)-778-1786
May 29, 2017
Fleet Reserve Association Branch 178
& The Monterey Council of the Navy League 
FREE EVENT OPEN TO THE PUBLIC
Fleet Reserve Association Branch 178 and the Monterey Council of the Navy League will hold a remembrance ceremony for all those veterans and others who have passed away in the past year.
 As part of the ceremony, we will be tossing a wreath upon the water in their memory, and you are invited to do the same.  Please note that all wreaths and flower arrangements must be completely organic. No plastic or metal.
May 29, Coast Guard Pier Monterey
10:30am
For more information contact
June 15- 18, 2017
Community Music School of Santa Cruz
Redwood Music Camp
Ages 18 and up / Four-day overnight camp Thursday June 15th through Sunday June 18th Sempervirens Outdoor School 20161 Big Basin Highway (off Highway 9 in Boulder Creek) Musical styles range from Irish and Scottish to American traditional. Participants will get the full music immersion experience of learning in small workshop settings in the morning and early afternoon, and sessions bringing it all together in the late afternoon and evening, plus lots of informal jamming. Perfect for experienced players who want to up their game, or those who have been meaning to get that fiddle out of the closet. All levels welcome! Open to players of fiddle, flute, pennywhistle, recorder, oboe, harp, guitar, dulcimer, accordion, percussion, banjo, mandolin, keyboards, and more! Other activities include singing, dancing, swimming, crafts, campfire, hiking, and bamboo flute making. Located at the Sempervirens Outdoor School in sunny Boulder Creek (about an hour and a half from the Bay Area), the camp offers a combination of rustic camping, shared cabins, and a swimming pool. Shower and restroom facilities are a short walk away. Parking is extremely limited; carpooling is encouraged. A small number of spaces for RVs/trailers less than 27' long are available. Parking permits will be required, and will be sold on a first-come, first-served basis. Once parking permits are sold out, the nearest parking option is at Little Basin Campground, 1.5 miles away. We will arrange for a limited shuttle service to get people to and from their cars at Little Basin. For more information visit
communitymusicschool.org
June 19- 24, 2017
Community Music School of Santa Cruz
Teen Trad Music Camp
Sempervirens Outdoor School 20161 Big Basin Highway (off Highway 9 in Boulder Creek) Featuring fiddle, flute, pennywhistle, recorder, oboe, harp, guitar, dulcimer, accordion, percussion and cello. Other activities include dancing, singing, swimming, crafts, campfire, and bamboo flute making.
Overnight Program
- Spend all day playing music in the redwoods, and have a great time dancing, watching a movie in the meadow, sessioning and improv-ing every night! Before dinner in the late afternoon the pool is open as well as the volleyball court, ping pong table, basket ball and tether ball. Program includes all meals and boarding. Returning overnight students will also have the opportunity to be mentors to new students!  Bring bedding, clothes (including swimsuit and jacket), towel, toiletries, bug repellant, sunscreen, your instrument, and music stand. Costumes may be useful, as well as other fun things for the pool and ceilidh as long as they are safe and legal.
Day Program-
This program is intended for students too old for kid camp, but not quite ready for the overnight program, or for students who have evening commitments. Students will participate in all musical activities, including cabin bands and the final concert, as well as fun afternoon activities, such as crafts, swimming, and flute-making. Students will spend Friday evening at camp (until 9:30 p.m.)-- the night of the Ceilidh! Program includes lunch. 9:00 am- 6:00 pm Monday-Thursday 9:00 am - 9:30 pm Friday For more information contact
shelley@communitymusicschool.org
 June 30th, 2017
FREE School Bus Driver Training Classes
Pajaro Valley Unified School District
Pajaro Valley Unified is looking for energetic individuals who are dedicated to the future of our children. If this sounds like you, we invite you to apply to join our school district. & Receive FREE school bus driver classes. Our instructors will provide training to qualify for a commercial driver's license and school bus driving certificate. ORIENTATION DATE: Friday, June 30, 2017 TIME:10:00 a.m.–12:00 p.m. CLASSES HELD: Monday-Friday, July 5th– 21st, 2017 TIME: 8:45 a.m.–1:45 p.m. All application materials must be received in the Human Resources Department by 4:30 PM on Wednesday, June 21, 2017. To obtain the required Classified District application, visit the Pajaro Valley Unified School District, Human Resources at 294 Green Valley Road, Watsonville, CA, or visit the website at 
www.pvusd.net/pvusdedjoin
 to apply through Edjoin. For more information Contact: Mary Lou Masters Human Resources Analyst
(831) 786-2145
June 31- August 12 , 2017
Community Music School of Santa Cruz
Kids' Trad Music Camp
No camp on Saturday Aug. 5 & Sunday Aug. 6. Monday - Friday, 10:00 AM - 3:00 PM Garden Concert & Party on Saturday Aug. 12 from 10-2. The Boomeria 60 Verde Drive (off Empire Grade in Bonny Doon) Ages 7 - 13 Featuring fiddle, flute, pennywhistle, recorder, oboe, harp, guitar, accordion, small keyboards and cello. Additional activities include swimming and crafts every day. Register before March 18 for the Early Bird rate For more information visit
communitymusicschool.org
Community Foundation for Monterey County
Big Sur Relief Foundation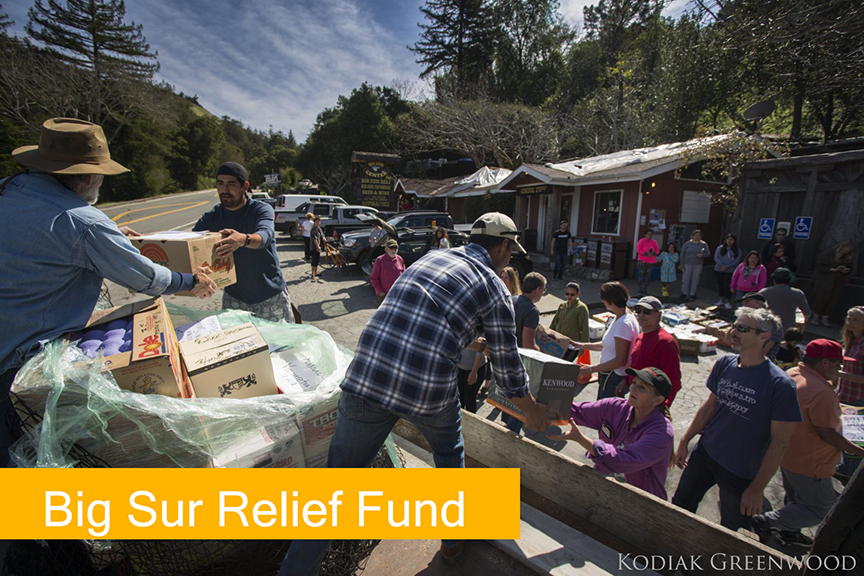 The devastating Soberanes Fire and this winter's heavy rains have caused tremendous hardship for Big Sur residents, employees and their families. HWY 1 is closed with massive mud slides, and Pfeiffer Canyon Bridge – the lifeline that connects the North and South – has been declared unsafe and has been condemned. Iconic businesses like Esalen, Nepenthe, Deetjen's Big Sur Inn, Ventana, and Post Ranch are all temporarily closed. Over 1,000 Big Sur employees are out of work, and hundreds of families have been displaced. Thousands of people are in need of food, housing, and immediate assistance. In light of these unique and challenging circumstances, several businesses have come together to raise funds to provide relief for local individuals and families. The Big Sur Relief Fund at the Community Foundation for Monterey County (CFMC) will provide relief and emergency assistance to those affected.
Donate Now
Your gift will support the affected residents and individuals working in Big Sur in Monterey County, California and is fully tax deductible. 
100% of donations will be used for relief and assistance.
For more information on how to donate visit 
www.cfmco.org/BigSurRelief
 or
Mail a check: Community Foundation for Monterey County 2354 Garden Road, Monterey, CA, 93940 "Attention: Big Sur Relief Fund"
Donate by Phone Call 831.375.9712 Monday through Friday 8:30 AM to 5:00 PM
Contribute Appreciated Stock Please contact Christine Dawson, Vice President of Philanthropic Services, for details at 831.375.9712 ext 126.
All donations to the Big Sur Relief Fund are tax deductible. Tax ID # 94-1615897
Email your community events to: KCBACalendar@entravision.com