Rohnert Park public safety officers will soon carry opioid reversal drug on duty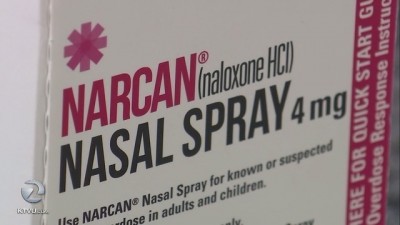 KCBA News
October 27, 2017 4:26 pm
POSTED: OCT 25 2017 05:46PM PDT
ROHNERT PARK, Calif. (BCN) - The Rohnert Park Department of Public Safety is training its officers to administer a drug that can quickly reverse the effects of an opioid overdose.
The officers are the first in Sonoma County to be trained to administer naloxone for opioid overdoses and will carry it for use while on duty, according to the Department of Public Safety.
Officers also are equipped with automated external defibrillators for heart attack victims.
There were 34 reported opioid overdoses in Rohnert Park in 2016 where paramedics administered naloxone, public safety officials said. The drug quickly reverses the effects of fentanyl and opioids.
"By equipping our officers with Naloxone, the drug can be administered where precious seconds determine a person's fate. This highly effective reversal drug can also protect officers who are unexpectedly exposed to fentanyl," Cmdr. Mike Bates said in a statement.
Rohnert Park public safety officers will be trained by the end of October and will begin carrying naloxone by early November.