Day of remembrance scheduled Saturday at Santa Rosa Junior College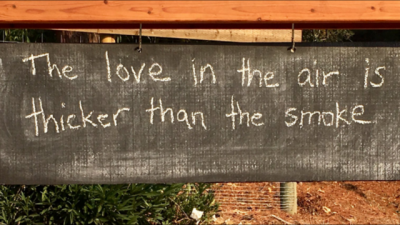 KCBA News
October 27, 2017 4:36 pm
POSTED: OCT 26 2017 03:18PM PDT
UPDATED: OCT 26 2017 03:19PM PDT
SANTA ROSA, Calif. (BCN) - Sonoma County residents are invited to attend a Day of Remembrance in Santa Rosa on Saturday in the wake of the wildfires that are still burning in the county.
The community gathering to remember those who died in the fires, celebrate community heroes and support neighbors in need is scheduled for 11 a.m. at Santa Rosa Junior College's Bailey Field at 1501 Mendocino Ave.
The event will include a Santa Rosa Fire Department color guard, bagpipes, honor guard from local law enforcement, brief choir and musical performances.
Sonoma County Sheriff Rob Giordano, Cal Fire Chief Ken Pimlott and Santa Rosa Fire Chief Tony Gossner are scheduled to speak at the event.
Free parking is available on the SRJC campus. There will be seating in the bleachers and families are welcome to bring blankets to sit on the athletic field grass.
Twenty-three people in Sonoma County died in the fires, which destroyed thousands of homes and businesses.