Red Cross opens service center for Sonoma County residents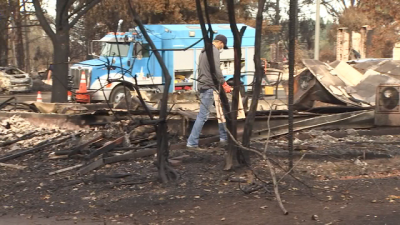 KCBA News
October 23, 2017 3:58 pm
POSTED: OCT 23 2017 05:53AM PDT
UPDATED: OCT 23 2017 06:48AM PDT
SANTA ROSA, Calif. (Autumn Allison/KTVU) - The American Red Cross on Monday is opening a service center for people living in Sonoma County who are affected by the fires.
The center will offer individual fire victims one-on-one meetings with caseworkers.
They will help assess needs related to the fires, and provide recovery information, as well as referrals to other agencies.
Some people will also be given tools to help clean up their properties.
Fire victims are asked to bring some sort of proof, including a driver license or utility bill, that they lived in the areas hit by the fires.
The center is at the Red Cross office at 5297 Aero Drive near the Charles Schulz airport in Santa Rosa.
It will be open from 9 a.m. to 7 p.m. through next Sunday.