Cannabis farms look toward recovery after wildfires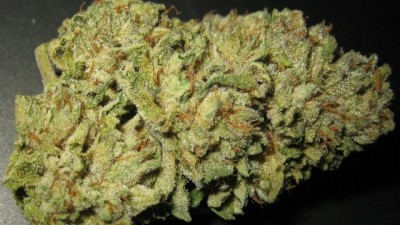 KCBA News
October 23, 2017 3:50 pm
POSTED: OCT 23 2017 01:32PM PDT
UPDATED: OCT 23 2017 03:05PM PDT
OAKLAND, Calif. - Pete Pietrangeli, the owner of a cannabis extract company relying on Northern California marijuana growers for his product, was one of the lucky ones.
With the North Bay fires raging just miles away from his West Marin cultivator, Pietrangeli was frantic to save his 99 Christmas tree-sized pot plants.
"Ash was raining down on the garden and you could see the smoke in the distance,'' he said. "The smoke ruins the smell and the flavor and the taste, and we don't know what else it does. It could potentially contaminate everything if it's exposed for too long."
Up to 300 pounds or roughly $300,000 to $450,000 worth of product was at stake and it was a race against time to move the plants to another location, he said.
Pietrangeli contacted the one man he knew could help him—Andrew DeAngelo, director of operations for Harborside in Oakland.
With the swift aid of a dozen volunteers working several 18 hour-days, the trees were meticulously moved to Harborside Farms in Salinas and Pietrangeli's investment was saved.
Not everyone was so fortunate.
Hezekiah Allen, the executive director, of the California Growers Association, has confirmed at least 30 Northern California farms and three manufacturers who lost everything to the fires.
"Reports continue to come in,'' Allen said in an email.  "It will take time to collect all the reports and information, but we expect that number to grow. The total productivity of these farms will be in the tens of millions, if not more."
Because marijuana is still illegal, cannabis growers don't have access to things like crop insurance, banking, and a streamlined way to collect and pay taxes.
The devastation couldn't have happened at a worse time.
Last November, California voters approved Proposition 64 to legalize recreational marijuana and allow adults 21 or older to possess limited amounts for personal use and have up to six plants in private homes.
The law is set to take effect in January 2018 and farmers were getting ready to harvest leading up to the opening of the largest recreational pot market in the country.
"It's very traumatic," said Pietrangeli. "We were obviously more blessed and fortunate than a lot of people we know. To have (the help) was just a real testament to the community."
Now, Pietrangeli says he will donate a portion of his proceeds to fire relief.
"It's something that's important,'' he said. "We definitely want to give back to the people who were effected directly."
He is not alone.
The Sonoma County Growers Alliance is also coordinating fundraising for those who have lost their livelihood, and will donate all proceeds from an upcoming social mixer to the cannabis community impacted by the fires.
Allen from the growers association also set up a crowdfunding effort on YouCaring last week, but the company had to cancel the effort because fundraising for cannabis-related purposes is not allowed by its payment providers, WePay and PayPal.
Allen had raised more than half of the $25,000 goal before he had to start refunding donations. A new fundraising drive has been set up through the California Growers Association website.