Brother and sister, ages 2 and 3, struck in Vallejo hit-and-run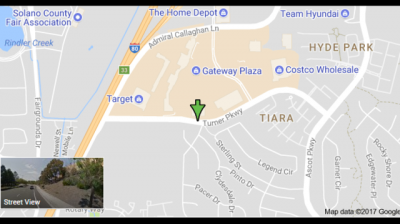 KCBA News
October 23, 2017 3:59 pm
POSTED: OCT 23 2017 06:10AM PDT
VALLEJO, Calif. (Autumn Allison/KTVU) - Two young children are in the hospital, in critical condition, after a hit-and-run crash in Vallejo.
The children's mother was pushing them in a stroller across Turner Parkway near Foothill Drive on Sunday just before 6 a.m.
Police say a car on Turner Parkway hit them, and the 2-year-old boy and his 3-year-old sister were thrown from the stroller.
The mother was not hurt.
Witnesses say the car did not stop, and say it looked like a white, Acura TL.
Anyone with information about the incident, is asked to contact the Vallejo police Sgt. Shane Bower at (707)
648-4329 and refer to case number 17-13530.