2 dead in shooting in Clearlake Oaks, CHP officer injured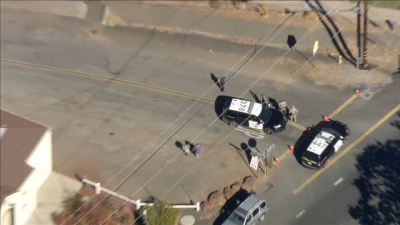 KCBA News
October 23, 2017 4:01 pm
POSTED: OCT 23 2017 12:20PM PDT
UPDATED: OCT 23 2017 03:31PM PDT
Two people are dead and 3 others, including a CHP officer, were injured in a shooting in Clearlake Oaks Monday morning.
CHP Officer Kory Reynolds says the injured officer responded to a report of a shooting near the post office and was following a suspect when the person fired at him. Reynolds says the shooter was later taken into custody.
Police say the CHP officer was wounded in the leg and is expected to recover.
The Lake County Sheriff's Department lifted a shelter-in-place order around the Clearlake Oaks post office Monday afternoon.
Stay with ktvu.com or more on this developing story.