Bangkok Bombing Kills 18 Near Hindu Sanctuary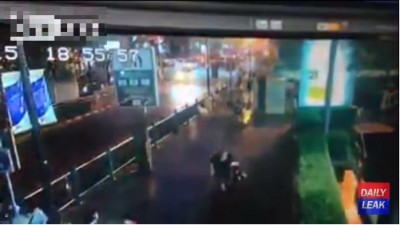 KCBA News
August 17, 2015 11:57 am
Bangkok, Thailand–A bomb exploded at a well known Hindu shrine in a busy shopping center of Bangkok, killing at least 18 people and injuring 117.
When arriving at the scene of the explosion, authorities said they saw severed limbs and destroyed scooters scattered all over the street. They also report seeing a crater in the asphalt where the explosion was centered.
Thai officials say a homemade bomb was placed at the center of the  Erawan shrine and then detonated at 7pm local time. The bombs placement was a strategic move. The shrine is a popular destination for religious visitors from East Asia, and it is located at the always packed business district of Bangkok.
The shrine was the sight of a 2010 mass protest against the Thai military after a violent coup outed the former elected prime minister. Dozens of demonstrators were killed by police and the business center was set on fire.
The Thai Defense Minister told the press it is too early to tell if the attack was politically motivated, but he condemned the perpetrators who "intended to destroy the economy and tourism" of the East-Asia metropolis.
http://www.youtube.com/watch?v=4ef1_UYiNi0