Charleston Shooter Dylan Roof Indicted on Hate Crime Charges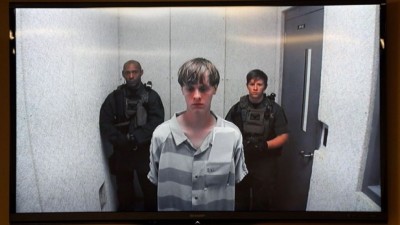 KCBA News
July 22, 2015 1:23 pm
Colombia, SC–Dylan Roof, the 21-year-old suspected of killing nine people at a historic Baptist church in Charleston, is being indicted on 33 counts.
A federal grand jury indicted Roof on nine counts of murder. Additionally, Roof faces several federal hate crime charges, which could ultimately lead to the death penalty. Attorney General Lorreta Lynch announced no decision has been made as to whether the courts would seek an execution for for Roof.
Roof's criminal trial is scheduled to begin on July 11, 2016.