Hartnell Approves Policy for a Smoke-Free Campus
KCBA News
May 21, 2015 12:08 pm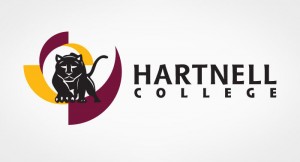 Salinas, CA – The Hartnell Community College Governing Board has announced that they approved a policy to make their campus smoke-free.
The Board of Trustees approved the policy unanimously at its second reading on Tuesday, May 5, 2015.  Superintendent/President, Dr. Willard Lewallen, stated, "The HCCD is committed to providing a healthy learning environment and to promoting healthful living for its students, employees, and guests and to that end, upon my recommendation, the HCCD Board of Trustees adopted a board policy implementing a smoke-free and tobacco-free campus."
The board policy states that Hartnell Community College District is responsible in providing a safe learning and working environment for both students and employees.  It recognizes that smoke from cigarettes, pipes, and/or cigars, vapor from e-cigarettes, and smokeless tobacco products are hazardous to health; therefore, it is the policy of the District to prohibit smoking and the use of tobacco on all District property and all locations where district services are provided.
The policy has an implementation date of July 1st.