One Direction Loses Zayn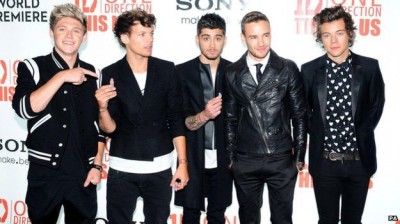 KCBA News
March 26, 2015 11:55 am
The chart topping boy band One Direction is sad to see Zayn Malik leave the group after 5 successful years. According to a statement posted on the One Direction website, Malik decided to leave the group to continue his life as a normal 22 year old.
Malik explains that he appreciates his time with the group and knows that he will always be able to count of the four of them.
Simon Cowell explains that he is "immensely proud of him, " and wishes him luck in all his endeavors.
This loss is not stopping One Direction. They plan to continue with their tour and are expecting to release an album later this year.