Seaside Gang Member Arrested In Sexual Assault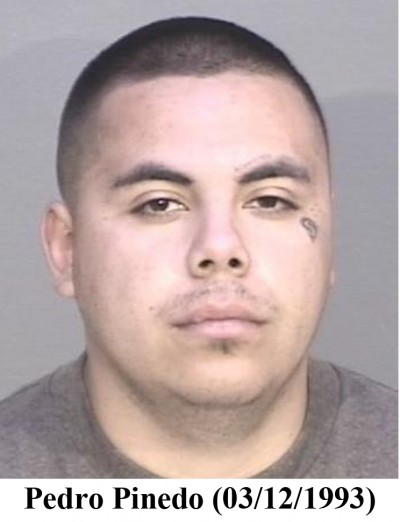 KCBA News
February 25, 2015 5:12 pm
Seaside, Ca – Suspected gang member Pedro Pinedo has been arrested in connection with a the sexual assault of a Seaside woman on Tuesday.  20-year-old Pedro Pinedo was taken into custody after being found hiding under a stack of clothing in a bedroom closet of his home in the 1600 block of Soto Street in Seaside.
Authorities say he is a suspect in the attack of a victim known to him.  The attack happened on Tuesday and authorities say the suspect escaped while they conducted their initial search.
Pinedo was booked into the Monterey County Jail pending several sexual assault related charges.