Crime Court Watch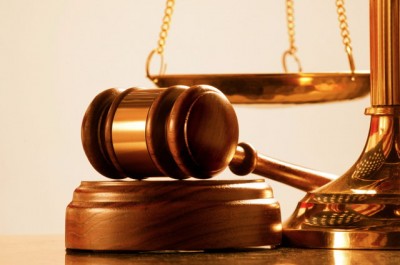 KCBA News
February 20, 2015 3:44 pm
The Monterey County District Attorney's Office has just released details of these court proceedings:
SALINAS MAN SENTENCED TO 20 YEARS FOR CHILD MOLESTATION
Salinas resident Maurillo Gonzales, age 21, was sentenced to 20 years in state prison for committing seven lewd acts upon a child for incidents occurring in Monterey and Santa Cruz counties between 2012 and 2014.
All of the incidents involved the same girl, who was 10 and 11 years old at the time Gonzales molested her. The crime came to the attention of the Salinas Police  Department when in April 2014 the victim disclosed to her teacher that Gonzales, a member of her household, had molested her when they lived in Watsonville and was continuing to molest her since they moved to Salinas.
KNOWN GANG MEMBER SENTENCED TO LIFE IN PRISON
Vincent Garcia, age 47 and a resident of Salinas, was sentenced to 35 years-to-life in state prison by Monterey Superior Court Judge Pamela Butler. On December 19, 2014, a jury convicted Garcia of conspiring for the sale of methamphetamine and committing street terrorism, all felonies, for the benefit of the Norteno criminal Street Gang. The conviction was a result of Operation Snake Eyes, which began on March 21, 2013, and is a multi-agency effort in Monterey County focusing on the suppression of street terrorism activity by the Norteno criminal street gang.
The Nuestra Familia is a violent prison gang whose primary activities include murder, extortion, robbery, and the sale of illicit drugs, among other crimes. They control most of the Norteno street- level gangs in the Salinas valley. Vincent Garcia was the highest ranking Nuestra Familia gang member in Northern California not in federal or state custody. At trial, the evidence demonstrated how the proceeds from illicit activity were funneled up to Vincent Garcia from local Norteno street gangs including Salinas East market (SEM), Fremont (FRM), and East La Casitas (ELC). Garcia furthered, promoted, assisted, and personally benefitted from the gang's sale of illicit drugs by giving directives to and recruiting other gang members.
NORTENO GANG MEMBER SENTENCED TO 48 YEARS IN PRISON
that Johnny Magdaleno, age 27 of Salinas, a high ranking Norteno gang member, was sentenced today by Judge Mark E. Hood to serve a prison term of 46 years and 8 months for multiple crimes committed during a crime spree in 2013 and 2014. Magdaleno, known in the gang as "Soldier Boy", was the right hand man of the local regimental commander of the Nuestra Familia, Vincent Garcia, who was also sent to prison today in another case. Magdaleno committed two separate robberies on January 29, 2013, and while he was in Monterey County Jail awaiting trial, he committed two attempted murders, along with other crimes. All of his crimes were committed in association with other Norteno gang members.
Magdaleno pled guilty to two robberies with gang enhancements, two attempted murders with gang enhancements, and admitted one prior strike conviction as to each case, for a total term of 46 years 8 months. Each case is a violent felony and Magdaleno's credits in both prison and jail will be limited to 15%.