Hollister Girl Back With Family As Authorities Search For Suspect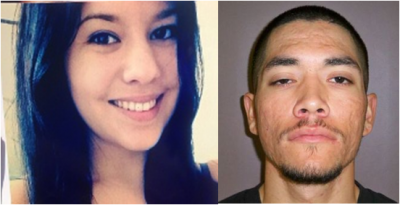 KCBA News
February 9, 2015 4:54 pm
Hollister, Ca – Missing Hollister 19-year-old Vanessa Flores has been found.  The young woman disappeared in August and authorities feared that she was taken against her will by Jose Barajas, a suspect in the shooting death of girl's friend 19-year-old Ariana Zendejas.
Flores was found by the US Border Patrol as she was crossing the US/Mexico border fro Tijuana.  It is not yet know if she was kidnapped.
Meanwhile, authorities are still searching for Barajas in connection with the murder of Ariana Zendejas.  Police believe he may be in Mexico.  They are offering a $25,000 reward for information leading to his arrest.
Flores is being questioned further about the case.
Anyone with information in this case is being cased to call the WeTip line at 1-800-78-CRIME.