Salinas Sex Offender Pleads No Contest On Charges Stemming from Nothridge Mall Incident
KCBA News
November 14, 2014 4:12 pm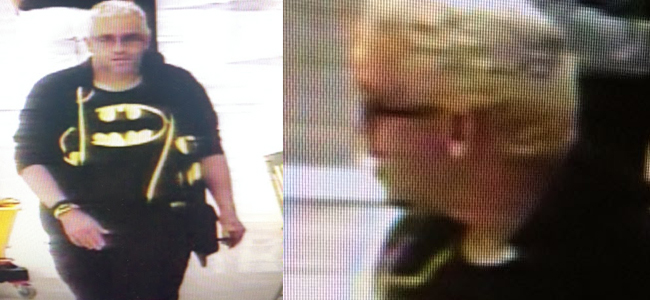 Monterey County District Attorney Dean D. Flippo announced today that Salinas resident Kevin Rodney Gray, age 34, has entered pleas of no contest to annoying or molesting a child, and contacting a minor with the intent to commit a sexual offense, both felonies. Gray also admitted that he had suffered a prior strike conviction for committing lewd acts on a child.
On September 1, 2014, the victim, age 8, was with his mother at the Northridge Mall in Salinas when he had to use the restroom. The boy entered the men's room while his mother waited nearby. Gray was inside a bathroom stall when the boy entered. No one else was in the restroom. As the boy washed his hands, Gray asked him how old he was and, when the boy responded that he was 8, Gray told him "come here." As Gray was speaking to him, Gray was standing up, his pants were down, and the boy could see Gray's genitals. The boy ran outside to his mother.
When Gray came out several minutes later, the boy and his mother observed that Gray was dressed in distinctive attire, including a hoodie, t-shirt and sweatband with Batman logos, and Batman- themed ear plugs or earrings. Gray fled before police arrived, but officers were able to capture his image from mall security video. In reviewing the video, officers noted that Gray had been in the restroom for almost 40 minutes.
Gray turned himself in to the Salinas Police Department the next day and was wearing a Batman logo sweatband on his wrist that matched the one he was wearing in mall video footage. He was also carrying a Cookie Monster-themed wallet.
At the time of the incident at the Northridge Mall, Gray was on felony probation for a conviction for lewd acts on a child. In February 2012, Gray grabbed the buttocks of a 10 year old boy in a Salinas Wal-Mart. Because of this conviction Gray is subject to lifetime registration as a sex offender.
Gray is scheduled to be sentenced on January 7, 2015 at 8:45 a.m. in Department 3 before the Honorable Pamela L. Butler. He faces a maximum sentence of 15 years and 4 months in the California Department of Corrections and Rehabilitation for both cases.
The case was investigated by Salinas Police Department Officers William Yetter, Derek Gibson and Detective Kristine Fairbanks, as well as District Attorney Investigator Jorge Ramirez.