Amanda Bynes: Shoplifting Twice in One Day?
KCBA News
October 10, 2014 5:17 pm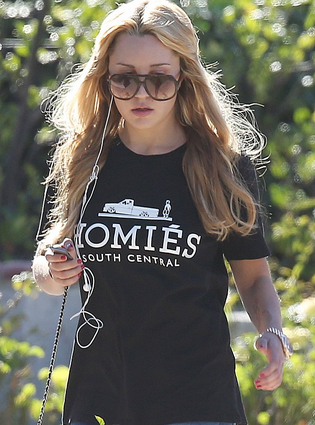 Former child star, Amanda Bynes, was accused of shoplifting twice on New York City on Wednesday. According to the website, employees at a boutique clothing store, Pookie & Sebastian, began to suspect Bynes' behavior.
Customers told TMZ she was dancing and muttering about plastic surgery. Eventually, she attempted to leave the store with a shirt stuffed underneath her arms. When an employee approached her about purchasing the shirt, Bynes allegedly replied, "Do I really have to buy this?"
The employee told her yes, and Bynes agreed, paying $128 for the shirt with a credit card.
Earlier that day, police were called to Barneys when Bynes had left the department store wearing a hat she had not paid for, reports People.
"Amanda Bynes placed a hat on her head and left the store. Security brought her back in and called the police, but the security decided to release her…She was gone when the NYPD arrived on scene," and NYPD official told the magazine.
The police told People that Bynes signed a no-trespass affidavit which bars her from the department store. No charges were filed.