NFL Focusing on Personal Conduct
KCBA News
October 9, 2014 11:12 am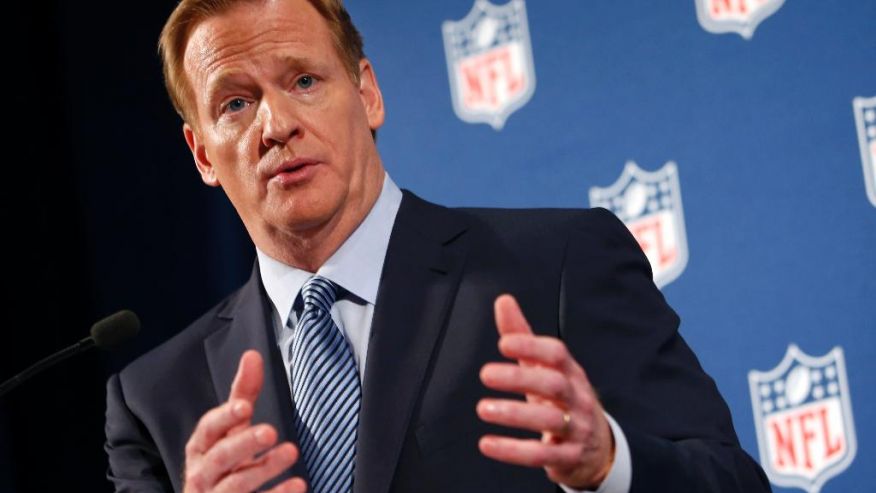 NEW YORK– On Wednesday, October 8, Roger Goodell met with the full body of NFL owners. The agenda for the meeting was filled with discussion of domestic violence and discipline for misbehavior, educating everyone involved in the league on the dangers of abuse.
Usually this time of the season is rejoiced by Americans, welcoming back the traditions behind watching the games throughout the week. But instead of celebrating the nation's most popular sport, the league has seen the spotlight focus harshly on the abuse cases involving Ray Rice, Adrian Peterson, and others.
Goodell said the five hours of discussions were productive as the owners looked into potential changes to NFL policies, making them more effective and time-sensitive.
"To that point, we talked specifically about the investigation process," Goodell said. "Questions were debated about whether we should continue to be completely reliant on law enforcement or have independent investigations, and the time period in which those investigations occur. There were discussions about basing decisions – maybe interim decisions, including leave of absence – on findings of fact by a court or some legal entity, a law enforcement entity."
The educational program will examine workplace policy, disciplinary considerations and increasing understanding of the prevalence in society of these issues and how it impacts the NFL" said Deana Garner, the league's director of player engagement and education.