Suspect Behind Bars in Alleged Attempted Child Molestation at Northridge Mall in Salinas
KCBA News
September 2, 2014 3:03 pm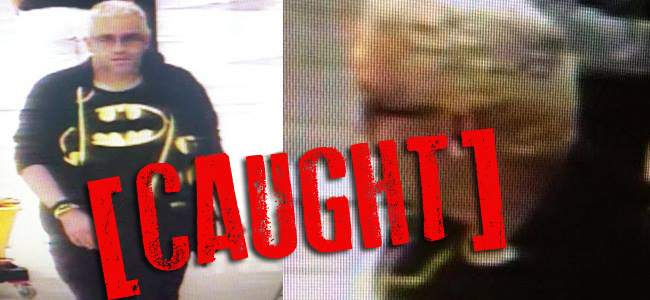 UPDATE:  9/3/14 12:28 am  Salinas Police say 34-year-old Kevin Rodney Gray turned himself in to authorities late Tuesday.  Postings on social media and tips from the public helped identify Gray as the man wanted in the alleged attempted child molestation incident on Monday.  He was identified as a registered sex offender by the Monterey County Probations Department.  Police reports say Gray turned himself in to police saying that he knew authorities were trying to find him.  Authorities say Gray was on probation for a similiar offense and he is now behind bars at the Monterey County Jail.
SALINAS, CA – Salinas Police are looking for man who allegedly tried to lure an 8-year-old boy into a bathroom stall at the Northridge Mall in Salinas on Monday.  Authorities say the man tried to engage the youngster in conversation about this age and then tried to get him to enter the stall he was standing inside.  Police reports say the child became scared and ran out of the restroom to his mother who was waiting just outside.  The mother confronted the suspect as he left the restroom, but he managed to slip away before mall security could be notified.
After review security camera footage, the suspect was last seen crossing North Main .  The child was not touched or injured.
The suspect is described as a white male, approximately 25-years-old, 6'1″, 200 lbs with blonde hair.  He was wearing a black and yellow hoodied with a batman logo on it, a black t-shirt with a Batman logo on it.  He has both ears pierced with Batman earrings or plugs.
Anyone who recognizes the suspect is asked to call the We-TIP line at 1-800-78-CRIME.