Santa Cruz Hit & Run Suspect Arrested
KCBA News
August 25, 2014 4:21 pm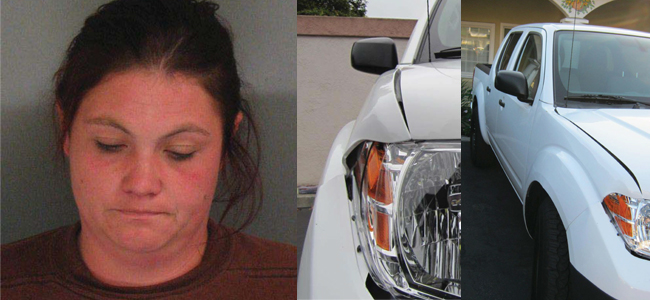 SANTA CRUZ, CA —  Santa Cruz police have arrested a 29-year-old Oakland woman on hit and run charges in connection with a Sunday evening hit and run which left a 70-year old Watsonsville resident fighting for his life at a Bay Area hospital.
29-year-old Joanna Steele was taken into custody after authorities spotted the truck she was driving in a motel parking lot in the 300 block of Pacific Ave.  Authorities say the Hit and Run occurred on Front street.  Authorities say the woman was caught on camera buying liquor just few minutes before the accident.  A search into the driver past uncovered a 2010 conviction for Reckless Driving
The elderly victim was airlifted to a Bay Area trauma center where he remains in extremely critical condition.