Georgia Authorities Investigate Possible 2nd Victim in Santa Cruz Call Girl Heroin Death Case
KCBA News
July 10, 2014 11:21 am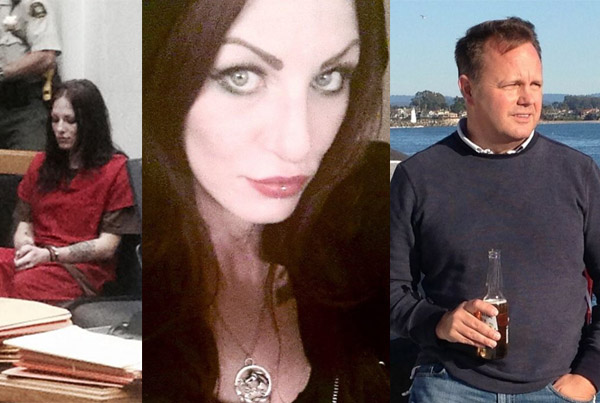 (Monterey, CA — Entravision / KCBA Fox 35)  Could suspected Call Girl Killer Alix Tichelman have been involved in a second heroin-related death?
Authorities in Milton, Georgia are re-opening their investigation into the death of one of  Tichelman's alleged former male companions, reports  The Atlanta Journal-Constitution.
Concert venue owner Dean Riopelle died last September in what authorities originally said was a heart attack.  The Fulton County Medical Examiner's Office now says toxicology reports show Riopelle died of heroin, Oxycodone and ethanol toxicity.
Records shows that Tichelman had been arrested two weeks prior to Riopelle's death for biting the 53-year-old owner of the Atlanta Masquerade Concert Hall.  He was also reportedly a fetish performer in the group the Impotent Sea Snakes.  She was booked into the Fulton County Jail on battery charges and released the next day on $5,000 bail.
Tichelman is facing manslaughter and drug charges in the November death of Google executive Forrest Hayes.  He died of a heroin overdose.  His body was found aboard his yacht in the Santa Cruz Harbor.
Santa Cruz police arrested Tichelman on July 4th after luring her to a high end Santa Cruz hotel under the guise of offering $1000 for acts of prostitution. She failed to enter a plea in court yesterday and is schedule to appear in court again next week. She is being held on $1.5 million bail.