Tatum's Garden Founders Receive National Service Award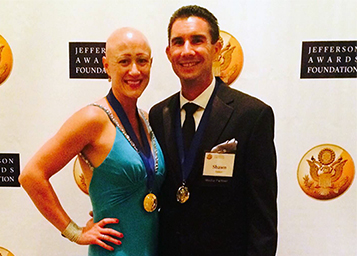 KCBA News
June 18, 2014 5:43 pm
The Salinas couple who was the driving force behind the creation of Tatum's Garden has received the prestigious Jacqueline Kennedy Onassis Award for Outstanding Public Service.  With their promoting, the Salinas community was inspired to build its first fully accessibly and inclusive playground for children.  It's located near the Salinas Sports Complex at 1 Maryhal Drive.
At a special awards ceremony is Washington DC, Amanda Bakker said, "We are humbled and honored to represent the Salinas community with this national honor, but we realize we are only two people, who stand for an incredible board, committee, and thousands of volunteers who helped make our dream of Tatum's Garden possible"
Cofounded by Jacqueline Kennedy Onassis, the awards are presented each year during a special gala ceremony in Washington, D.C. where a broad array of honorees are recognized – from high-profile individuals who have dedicated the better part of their lives to public service to celebrated professional athletes to largely unheralded community-based volunteers like Shawn and Amanda Bakker.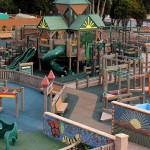 Shawn Bakker commented, "Our hope is that Tatum's Garden continues to be a light in our community…an example of what we can do when we work together, and put families and children first.  We hope this is an impetus for many more life-changing projects in Salinas"!
Garden opened December 8, 2013.  The Bakkers are owners of Bakker Construction.