American Detained in North Korea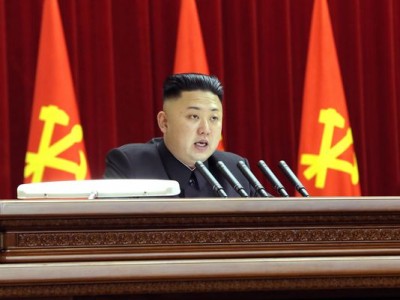 KCBA News
June 6, 2014 1:40 pm
(Fox News) The State Department is confirming that a U.S. citizen has been detained in North Korea.
It's the third American currently held by the authoritarian nation.
State Department spokeswoman Marie Harf is citing privacy reasons in providing no further details, however diplomatic sources say that Fowle is being detained because he left a bible in his hotel room. He was part of a church tour group detained in May.
North Korea's state news agency says the American is tourist Jeffrey Edward Fowle. The agency says Fowl is being investigated for acts inconsistent with the purpose of a tourist visit, and that Fowle entered the country on April 29.
Harf did not identify the latest detainee or say whether Sweden has been granted access to him. Sweden handles consular matters for Americans in North Korea.
Harf says the department has a warning against travel to North Korea. She says being part of a tour group will not protect you from arrest.