18 Year Old Arrested for Attempted Murder of Pregnant Woman in Santa Cruz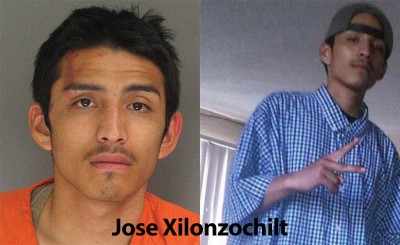 KCBA News
June 6, 2014 2:45 pm
(KCBA-Fox 35)The Santa Cruz Police Department has an 18-year-old in custody in connection with the May 19th attempted murder of 20-year-old pregnant San Jose woman. And a police officer involved in the arrest is recovering following a violent struggle to apprehend the suspect.
18-year-old Jose Xilonzochilt of Santa Cruz was taken into custody after his car was stopped for a traffic violation. Officers recognized the teenager as being wanted in the gang-related attempted homicide case. A violent fight broke out, according to police, as they were trying to take the man into custody.
Police say the suspect tried to grab the officer's gun from his holster when he was then tasered by a second officer.
The suspect was reportedly found in possession of methamphetamine and heroin. Authorities say the pregnant woman was among a group of four San Jose residents where were fired upon during an apparent gang turf dispute. The woman was struck by one of the rounds and sustained non-life threatening injuries.