Salinas Police Fatally Shoot Suspect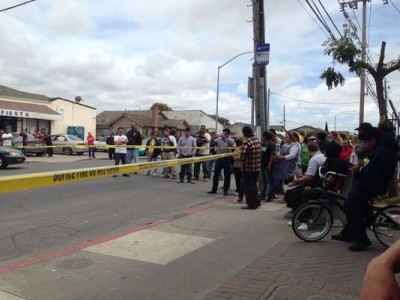 KCBA News
May 20, 2014 3:52 pm
The Salinas Police Department is dealing with another officer involved fatal shooting.  This time, the shooting involved two officers who shot and killed a man who reportedly lunged at them with gardening shears.
The incident happened outside a bakery near North Sanborn Road and Del Monte Avenue.  Police say there were reponding to a report of a man attacking a dog with gardening shears.  Authorities say the suspect lunged at them and at that time the two officers opened fire, killing the suspect.
An angry crowd gathered around the scene accusing officers of brutality and siting an incident a few days ago in which officers killed 26-year-old Osman Hernandez in East Alisal.  That man was fatally shot after a knife was revealed in the waistband of the suspect's pants.