Salinas Police Officer Involved Shooting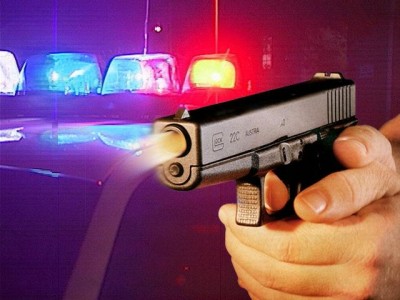 KCBA News
May 12, 2014 11:09 am
Update:  (May 15, 2014)  Salinas Chief of Police, Terry McMillin says officers acted in accordance with established procedures when they fired on and fatally shot Hermandez on Friday. That statement coming today, nearly a week after the fatal shooting by two officers.
Update:  The person who was shot by two Salinas Police offers has now been identified as 26-year-old Osman Hernandez.
_________________________________________
Two Salinas Police officers are on administrative leave today after fatally shooting a suspect Friday Night in the 800 block of East Alisal.  Officers were responding to a report of a man brandishing a knife and allegedly chasing people in the area.  Officers say they suspect grabbed a knife tucked into the waistband of his pants and allegedly pointed the weapon at officers as they were trying to take him into custody.  Both officers reportedly fired their service weapons at the suspect, fearing that they were going to be stabbed.  The suspect died at the scene.
As it is common in any officer involved incident of this nature, the two officers involved in this shooting will be placed on routine administrative leave during the initial stages of the investigation.  The suspect identity is being withheld pending notification of next of kin.
Those who may have witnessed this incident, and who have not already spoken to police, are urged to contact Detective Roman or Detective Schwener of the Salina Police Department Investigations Bureau at (831) 758-7913 or (831) 758-7276.  Those who wish to remain anonymous can call the Salinas Police Department Anonymous Tip Line at 831-775-4222 or the We-Tip-Line at 1-800-78-CRIME.