Spanish companies involved in a Forum of investments and Cooperation in Chile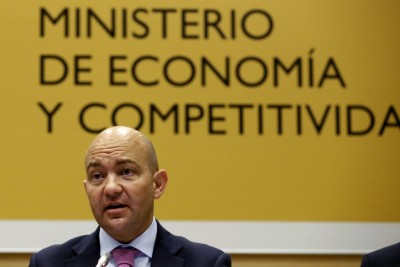 KCBA News
April 7, 2014 9:56 am
Santiago de Chile, Apr 7 (Entravision) .- a half of Spanish companies will participate this Tuesday and Wednesday in the fourth edition of the Forum of investments and Business Cooperation Spain-Chile, to be held in Santiago with the objective of offering business opportunities to Chilean companies.
Spanish companies invited to the forum come with investment projects and business cooperation in several areas selected by the Spanish Foreign Trade Institute (ICEX), according to official sources informed today Spanish.
The Secretary of State for Trade, Jaime Garcia-Legaz, and the undersecretary of Chilean economy, Katia Trusich, will inaugurate the meeting Tuesday, with the collaboration of the Committee on Foreign Investment, the Confederation of the Production and Trade (CPC) and the Society De Fomento Fabril (Sofofa), one of the branches of the CPC.
The main mission of this forum, which had previously been held in 2004, 2006 and 2011, is to facilitate the opportunities Spanish in the Chilean market.
companies that participate in the forum dedicated to sectors such as the construction of infrastructure, renewable energy and mining, very dynamic areas of the Chilean economy and offer good opportunities for investment.
Some of these firms have business in Chile or have participated in any tender, but they are looking for a local partner to continue expanding its presence.
The Chilean firms that will hold meetings with Spanish businessmen have also been selected on the basis of the interests of both parties.