LAN rescheduled or canceled more than one hundred flights by strike of crew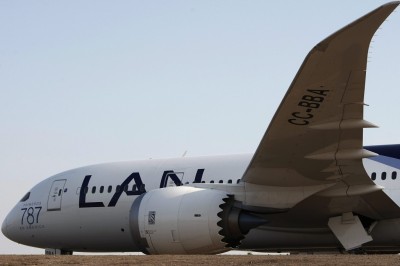 KCBA News
April 7, 2014 9:55 am
Santiago de Chile, Apr 7 (Entravision) .- LAN Airlines Chile today announced the rescheduling or cancellation of 104 domestic flights after the adoption by the union of cabin crew of its subsidiary Lan Express a strike that will start from 00.00 local time Tuesday (03.00 GMT), according to sources said the company.
"Sorry to inform you that after a long process of collective bargaining with the Union of cabin crew of Lan Express and despite the efforts, the strike was legal and approved could become effective from April 8," the company said through its web page.
The strike might involve about 840 cabin crew, equivalent to more than 90 % Of the total.
The union leaders pointed out that the strike was voted and approved after the company, with the argument that it was not possible to reach an agreement, unilaterally ceased the collective bargaining process.
According to the union, their petitions respond to the need to improve the quality of life of the workers, "which has been undermined with the terms and conditions of employment that the company currently maintains and that seeks to step over the coming years" .
In this context, the trade union demands ranging from "guarantee the right to be able to feed herself during your workday that can last for more than 12 hours, to ensure an equivalent rest to the average have workers in Chile, protections for the Ways to fly and wage adjustments that have not been given in more than a decade" .
Other requests relate "with basic rights to ensure the health of workers and the safety of flights," said the union in a statement.
The airline said it is making contact with the affected passengers and travel agencies, informing them of the status of their flights and offering options to reschedule your trip or request, at no cost, the return of the passage.
also will offer alternatives such as changing routes, paying the tariff differences that can be generate.
"sincerely regret any inconvenience that this inconvenience you inflict to each one of our passengers and we reiterate our willingness to continue working for Overcoming this situation as soon as possible," the company said.