Na Li and Serena Williams will play the final of Miami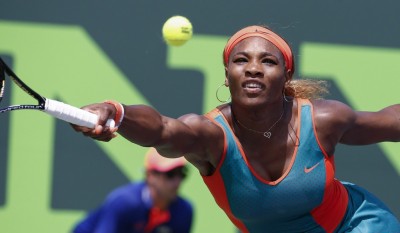 KCBA News
March 28, 2014 9:42 am
Miami (USA), Mar 28 (Entravision) .- The china Na Li, head of second series, won today to the Slovak Dominika The cast includes Vilma Cibulková by 7-5, 2-6 and 6-3 and was classified to the end of the Open of Miami, where he will face the American Serena Williams, number one of the world.
The first two classified as one of the WTA list will play this Saturday in the central arena of the recited sports of its engulfing Park in Key Biscayne.
Na Li was imposed in a game full of alternatives, with ten cracks of pull, and returned to win the cast includes Vilma Cibulková, to which he had already defeated in the previous six games between the two players, the last of them in the quarter-finals in Indian Wells, makes Just two weeks.
The veteran player china, that comes from winning the Australian Open and be a finalist in Shenzhen, arrives for the first time to the end of the tournament in Miami after having reached the quarter-finals on four different occasions.
Serena Williams was classified in the same day to win Russian Maria Sharapova by 6-4 and 6-3.