Miami Rum Festival will make the city of the sun in the 'capital of the ron'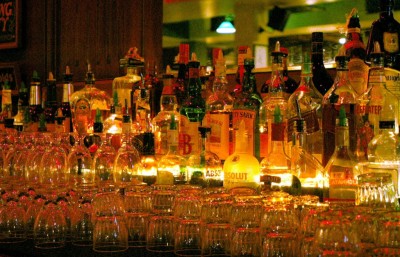 KCBA News
March 19, 2014 11:41 am
Miami (USA), Mar 19 (Entravision) .- More than 80 producers of rum from 30 countries bring to Miami, from 25 to 27 April, the Miami Rum Renaissance Festival, an event that will make this city in the world capital of rum with more than 200 brands that are recognized and a program that includes tastings and seminars.
"We are expanding the size and scope of the Festival year after year," he said in a statement Robin Burr, responsible for the event which will take place at the Doubletree Hotel Miami Airport Convention Center.
In its sixth edition, the festival brings together "more rum-producing many more countries" that other years and involves "the best way to discover the amazing rums that the world offers", Added Burr.
The more than 4,600 square meters of the fairgrounds will host "enthusiasts of the rum from all parts of the world", with a possible increase in "travelers of the Caribbean, Central America, South America, Asia and Europe", conquer it.
The so-called Grand Tasting will offer to lovers of this distillation of sugar cane the opportunity to savor more than 200 brands of rum and different cocktails that use this alcoholic drink as a basis. The price of admission: $50.
among the seminars that will take place include "The Wonderful World of Tiki Cocktails", "The Today qualities of fine spirits" and "Cocktails in Literature" .
mixologists (experts in cocktails) of the United States and United Kingdom will compete in the contest World Tiki Cocktail, sponsored by Bacardi in the meeting, held in Miami, considered the "market of ron number one of the world", underlined organization.
Also, a jury consisting of experts from USA, Italy, Germany, France, Spain, England, Australia, Sweden and the Netherlands be chosen and rewarded in a tasting to present the best rums in the festival, which will convert during three day to Miami in the world capital of rum.