Jamaica will unify their two police forces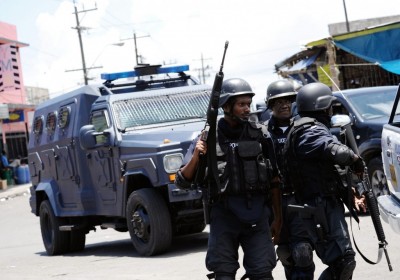 KCBA News
March 4, 2014 4:00 pm
Kingston, Mar 4 (Entravision) .- The Minister of National Security in Jamaica, Peter Bunting, announced today that will be unified the Police Corps of Jamaica and the Special Police Force.
The official said that the new order of the unified forces take the name of the larger organization, the Police Force of Jamaica, which until now was assisted by the Special Police Force.
"unification means that Jamaica will have a single body of Police and as the first result will be that most agents are designed to combat the crime and control of activities," said Bunting.
he gave no exact date for the start of operations of the new police force, although if clarified that will take place during The fiscal year 2014-2015, that in Jamaica is the April 1 at the end of March.
Bunting assured that the decision was taken after getting to know the result of a study that indicates that it would be more effective if both bodies operate under the same address.
The Commissioner of Police of Jamaica, Owen Ellington, pointed out that with the unification of the two bodies will put an end to the traditional difference in social benefits for the agents, which in turn has led to the Police Force of Jamaica.
Ellington stressed that this measure will eliminate the duplication of functions, shall establish a single address and streamline financial costs.
Jamaica, one of the countries with a higher index of murders in the world, account with near Of 17,000 police officers between the two bodies.