Educational disaster plan reaches 16,124 people in Central America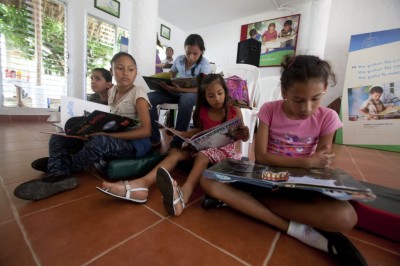 KCBA News
February 25, 2014 5:24 pm
Panama, Feb 26 (Entravision) .- The non-governmental organization Plan for Latin America (Plan) and UNICEF announced today in Panama that 16,124 persons from 6 countries in Central America have benefited from an education project in disaster situations for which was devoted little more than a million dollars.
The organizations explained that the project "increasing the resilience to disasters on children and youth in Central America through safer schools, ensuring access to the right of education during emergencies", was financed by an investment of 1,005,344 dollars.
Of those who benefited from the program, 54 per cent were women and girls.
"The education sector is one of the most affected and least visibility in disaster situations. In Latin America thousands of children lose class and, even, are leaving the formal education system due to recurrent emergencies," said the regional manager of Disaster Risk Management of Plan International Americas, Raul Rodriguez.
The program reached 214 schools.