Suárez emphasizes the presence of three technicians Colombians in the world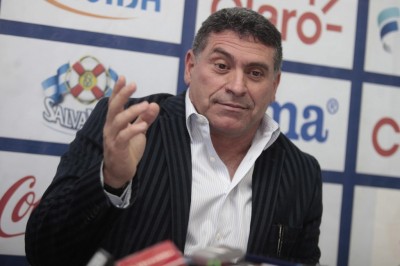 KCBA News
February 19, 2014 11:09 am
Florianópolis (Brazil), Feb 19 (Entravision) .- The coach of Honduras, the Colombian Luis Fernando Suarez, today emphasized that the presence of three technicians of his country in the world demonstrates the "quality" that have.
"This shows that the technical quality is Colombian and is positioned. Have three technicians from the same country at the forefront of selections globalists is the best proof of this," said Suarez to Efe during a seminar on logistics for trainers organized by FIFA in Florianopolis.
In addition to Suárez, the Ecuadorian selection is in the dock to Reynaldo wheel and into Costa Rica to Jorge Luis Pinto.
Paradoxically, the selection of Colombia is in the dock to the Argentine Jose Pekerman.
Also Argentines are Alejandro Sabella, with the Albiceleste, and Jorge Cienciano in Chile.
Suárez was satisfied with the organization of the World Cup in twelve cities between June 12 and July 13.
"We are already in a climate of world. We live here in Florianopolis the joy of football," said the technician, who headed to Ecuador in the last World Cup in South Africa.
Honduras, was paired in group E. will debut with France on June 15 in Porto Alegre. Then collide with Ecuador on day 20, in Curitiba, and five days later with Switzerland in Manaus.