Dock workers strike in Chile are modeled by the breach of the agreement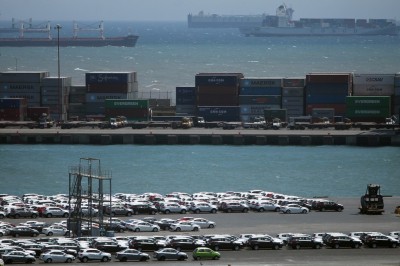 KCBA News
January 28, 2014 11:52 am
Santiago de Chile, Jan 28 (Entravision) .- Workers of the port of San Antonio, one of the most important in Chile, returned to paralyze its activities due to a breach of an agreement signed with the entrepreneurs in weekend, which had failed to put an end to a strike by more than 20 days, union leaders said today.
The understanding had been achieved with the mediation of the Government and considered the payment of a bonus for the end of conflict, the reinstatement of the workers on strike and a negotiating table to address other permanent workers' demands.
"The government signed an agreement and committed to the companies to resume the work with workers paralyzed under the same conditions that they kept until prior to paralyze and that is what now is not being met," said Raúl González, secretary of the Workers' Front Port (FTP).
The leader noted that the port operator of Central San Antonio "changed the rules of the game when he said that it is not going to hire people and it is not going to sign agreement with a particular group of people ( … ) that in our view is to discriminate the rest of the workers that we play in terminal".
According to Raul Gonzalez, 1,500 would be workers who remain paralyzed the three terminals of San Antonio.
The reboot of the strike led to the immediate reaction of the exporters, which during the stoppage of the previous weeks suffered serious economic losses by not being able to conduct their shipments abroad.
The president of the National Society of Agriculture (SNA), Patricio Crespo, expressed its rejection of the resumption of unemployment in port San Antonio and stressed that the owner of the Chilean ports is the State, which called on States to review the grant that maintains in San Antonio the Central port operator.
Crespo noted that with this new focus of conflict is put at risk exportation of fruit crops.
For its part, Gonzalez called on the Government to enforce the tripartite agreement signed on Saturday at the negotiating table.
"We urge the Government in its guarantor to compel the companies who have signed this agreement to which it will be met by fully, the workers have been met and generated a truce. If the agreement is not met the authority should find all the instances and punish these entrepreneurs," he added.
The leader did not rule out that other Chilean ports join the stoppage, as happened in the past few weeks.
The first strike of the dockworkers began because demanded the retroactive payment, since 2005, the half-hour that used for tea, which is discounted as time not worked.