Shooting competitions will be held in a town 70 kilometers from Toronto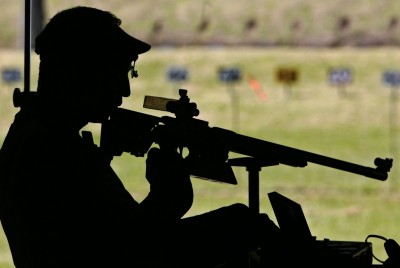 KCBA News
January 22, 2014 4:49 pm
Toronto (Canada), Jan 22 (Entravision) .- The organizing committee of the Toronto 2015 Pan American Games today said that the shooting competitions of the sporting event will be contested at the Toronto International Trap & Skeet Club, located about 70 kilometers north of Toronto.
The club, which is a private institution founded in 1970, will be the scenario for the competitions of gun to 25 meters, 50 meters to rifle, air rifle to 10 meters and clay pigeon shooting.
These competitions will be screening for the Olympic Games in Rio de Janeiro in 2016.
In the face of the Pan American Games, the Toronto International Trap & Skeet Club, located in the town of Innisfil, will be blessed with a new permanent pit 25 and 50 meters, a new pit of ten meters for air rifle and renew the existing pits of skeet.
The new pit of 25 and 50 meters will have 40 positions, a tripping point covered and new precision equipment. For its part, the new pit of air rifle will have 50 shooting positions.
With these investments and once completed the Toronto 2015 Pan American Games, the club will become the main drawbar installation of Canada.
The Pan American Games in Toronto 2015 will be held from 10 to July 26 in facilities located in the largest Canadian city as well as in several localities satellites. From August 7 to 14, the city will host the Parapan American Games.
It is expected that about 10,000 athletes from all over the continent will be arriving in Toronto 2015 to compete in 36 sports and 15 paralytic sports what will become to the Pan-American games in the greatest sports event held in Canada over Summer and Winter Olympic Games.