Health authorities reported the second death by dengue in Panama this 2014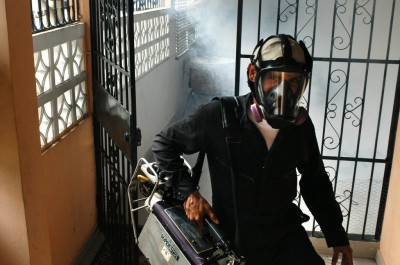 KCBA News
January 17, 2014 11:50 am
Panama, Jan 17 (Entravision) .- The health authorities confirmed today the death of an adult of 52 years due to the dengue, the second victim this year and the seventh in the last few months in Panama, where it has been declared an epidemic.
The national director of the Panamanian Ministry of Health (MINSA), Carlos Gálvez, told reporters that the deceased was resident in the sector of Bayano River, in the east of the capital.
The first victim of 2014 was a woman of 35 years, while in 2013 died of dengue five people, all in the last months of the year, and there were more than 3,000 cases of this disease.
The Panamanian authorities carried out a clean-up operation at the national level since last December, when it declared the existence of a dengue fever epidemic in the country, and plan to release half a thousand of transgenic mosquitoes to combat the disease.