Buenos Aires mobilization against cuts in public health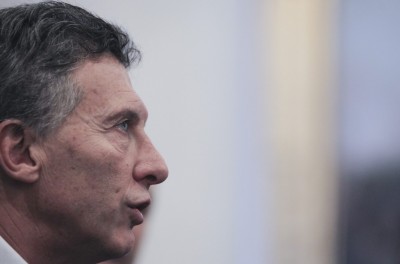 KCBA News
January 16, 2014 4:05 pm
Buenos Aires, Jan 16 (Entravision) .- The opposition against the recent cuts in public health grows in Buenos Aires, where today there was a mobilization that legislators joined opponents that will require the appearance of the local minister of health, Graciela Reybaud, to provide explanations.
About a hundred people gathered in front of the seat of Government of Buenos Aires to enforce compliance with the precautionary measure which paralyzes the dismissal of 1,500 workers and closing or reduction of public health services, such as the program of gender-based violence or the pediatric care at home.
"There are women who are victims of family violence who are without attention from the November 1, it is a chilling statement," said today the media Laura Schagrodsky, medical service for emergency medical assistance (SAME).
According to Schagrodsky, between the cuts also contained the reduction of substitutions of emergency department, which has caused some doctors carried out in a week '48 hours on duty because I did not have replacement".
After several demonstrations and demands to Justice, an Argentine court issued an interim measure that rescinded the layoffs and cuts referred to in the resolution adopted by the mayor of Buenos Aires, the conservative Mauricio Macri, last October.
Mrs porteña Maria Rachid complained that the Buenos Aires Government "does not comply with the court orders" and advancement to request, along with other colleagues opponents, the appearance of Reybaud before the Legislature to give explanations.