CAF placed bonds to 10 years in Switzerland by value of $303 million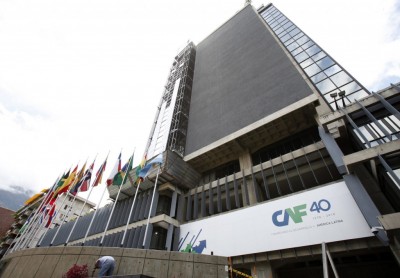 KCBA News
January 9, 2014 5:17 pm
Caracas, Jan 9 (Entravision) .- The Bank of Development in Latin America (CAF) placed 10-year bonds worth value of 275 million Swiss francs (approximately $303 million) in the Swiss market, an unprecedented operation for a Latin American issuer.
CAF, ancient Andean Development Corporation, said in a statement that the demand for bonds maturing in 2024 and an interest rate of 2 per cent exceeded its initial idea of placing 100 million Swiss francs ( $110 million).
"The initial announcement of the transaction was CHF 100 million and in only 45 minutes the momentum of the demand was so high that doubled the placement to CHF 200 million, oversized -within a few hours – toward the final amount to CHF 275 million," said the bank with headquarters in Caracas.
CAF emphasized that this is the first time that a Latin American issuer makes a bond placement by this amount in the Swiss market.
In statements released by the entity, the executive chairman of CAF, Enrique Garcia, stressed that the organization carries out a strategy to diversify its sources of funding, recalling that in 2013 there were emissions of bonds worth $2,650 million.
CAF received improvements of rating by the Japan Credit Rating agencies (JCR) of AA- to AA and Fitch from A to AA-.
Moody's and Standard & Poors ratified the qualifications of the institution and maintained stable outlook