November 9th, 2019
Gil Basketball Academy's 10th Anniversary Awards Banquet and Celebration!
Time: 5:30 PM – 11:00 PM
Location: Salinas Police Activities League, 100 Howard Street Salinas, CA 93901
The Court Heroes Award is given to someone who is Heroic, Exceptional, Respectful, and Outstanding in Our community. Gil Basketball Academy to honor longtime Salinas Coach Jim Rear with Heroes Award at Nov. 9 Gala. This gala event includes a live band and DJ, no-host bar, dinner, dancing and silent auction, with prizes ranging from a paint night with Coach Gil, getaway trips, tickets to Disneyland, and more!
Tickets available @ https://gbacelebratingourheros.eventbrite.com
$65 Public
$55 Gil Basketball Academy parents
Sponsorships are available at $10,000, $5,000, $2,500, $1,000 and $500
For more information, please call (831) 710-1499 or visit https://gilbasketballacademy.com/court-heroes/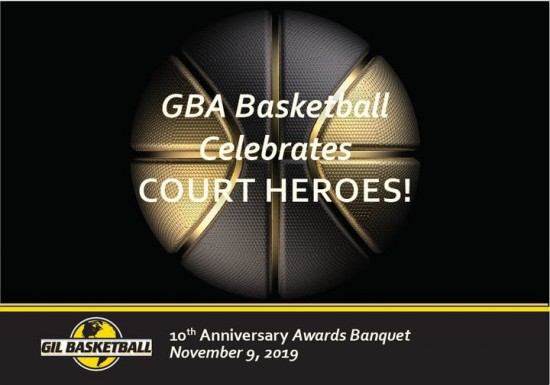 November 12th, 2019
NORTH SALINAS HIGH SCHOOL JUNIOR STATE OF AMERICA TOWN HALL WITH MAYOR JOE GUNTER
Time: Doors open at 5:30 p.m. PST
Location: North Salinas High School, 55 Kip Drive, Salinas, CA 93906
After the city-wide JSA Know Your Rights Campaign, North Salinas High School will open its doors to the community for a Town Hall with Mayor Joe Gunter. The purpose of the campaign is to inform members of the community about their rights which are necessary to live a decent life in our country. The campaign will be concluded at the Town Hall with the purpose of allowing Salinians the opportunity to exercise their right to question their elected officials on issues that matter to them. Knowing and exercising rights and Town Hall with Mayor Joe Gunter and The Junior State of America, are inviting you to ask questions about the issues that affect you and your community. Our guest, Joe Gunter, was elected as Mayor of Salinas in November 2012. After serving his country in the United States Marine Corps, Joe returned to Salinas and joined the Police Department in 1969. After 32 years as a Police Officer and Detective, he retired in 2002. Over the years he has served his community in many capacities. Mayor Gunter  has always been involved in community events and served six years as Director of Security for the California International Air Show. He is now the Past President of the Air Show, having served two years as President. He sits on the Board of the Central Coast Federal Credit Union and is the Chairman of the Supervisory Committee, responsible for reviewing and signing off on millions of dollars in loans. He is a Past President of the Women's Crisis Center for Monterey County and has been a volunteer for the California Rodeo and Alisal Youth Sports for over 30 years. For many years he was a board member of the Bobby Sox as a coach and served as President of the organization. Joe is the first Police Officer ever elected to the position of Mayor of Salinas. It is paramount in a free society for the people to know their rights because only when they do, can they live the highest quality of life assured that their rights can not be infringed by anyone for any reason. When the people fully know their rights, we can build a more perfect union. Unfortunately, not everyone knows their rights, and many communities live in the shadows and/or in fear because of it. But we the North Salinas Junior Statesmen of America will not stand idly by as this continues. We hope to make this campaign a success which can only happen if all Salinians participate in our campaign.
For more information, please contact Michael Ndubisi at (562) 388-4010 or email mikewhs2021@gmail.com.
Email your community events at least two weeks in advance to: KCBACalendar@entravision.com